Nigerian Cookbooks – Bulk Sale (45% Discount)
This offer enables you to purchase two of my books at the same time, at a discounted price. This is exactly how we are sending it this season, a copy of the Ultimate Nigerian Cookbook and a copy of The Ultimate Rice Cookbook (Rice Book). All in a brown envelops.
While many people wanted just the rice book or the Ultimate Nigerian cookbook, some wanted the two together, and I consider that the best deal.
If you are looking to make delicious Nigerian foods, let's send your copies today, these cookbooks are a must-have. Whether you are new to Nigerian foods or you are hoping to explore more complex recipes, these are for you.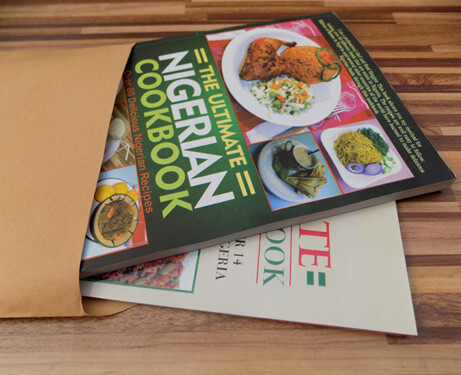 The Ultimate Nigerian Cookbook
The Ultimate Nigerian Cookbook is a 140 paged Giant cookbook with instruction for making over 65 different Nigerian meals, tips for healthy Nigerian foods, information about Nigerian ingredients, smart tips and techniques for making Nigerian foods.
The first five pages completely addressed the issue of healthy Nigerian foods, you will learn how to eliminate junks from your foods in order to ultimately improve your health and ensure longevity. Most importantly, you will learn what is junk 😀
I believe the content of this cook to every Nigerian food lover, we have thousands of testimonies to back that up.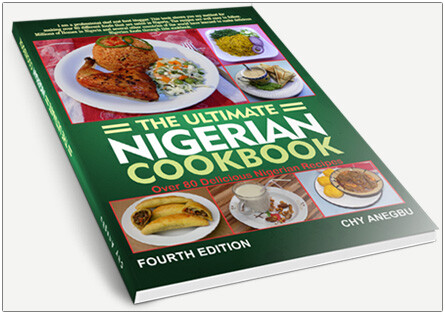 Inside The Cookbook.
The Ultimate Rice Book
The Ultimate Rice Book is the latest product from the Nigerian kitchen. It offers you step by step guide for making over 14 delicious rice meals, tasty fried chicken, tasty grilled chicken, grilled fish, salads, etc. plus a lot more. Every single details, you can replicate them exactly the way they appear below. No more guess work, no more trial and error! Now is the time to cook with utter confidence.
I decided to breach the gap between the rice you eat in posh restaurants (Mr Biggs, Sweet sensation, KFC) and the one you cook in your house. This book is all about making delicious and tasty rice… the kind of rice that would make the big restaurants to blush and hide in shame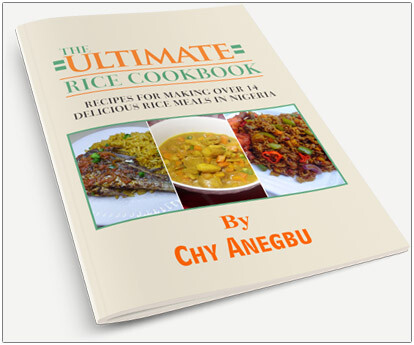 Inside The Rice Book
So How Do You Get These Books After Payment
I really can't imagine a better bargain, I have all the good stuff in these books.
I just want you to be able to make delicious and healthy Nigerian foods 😀 You can pay instantly with your card or make a direct transfer, deposit into the account provided below. You have absolutely nothing to lose, you get free delivery plus delicious foods. 😀
You are on your way to becoming your own private 5 star chef.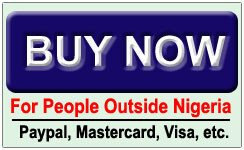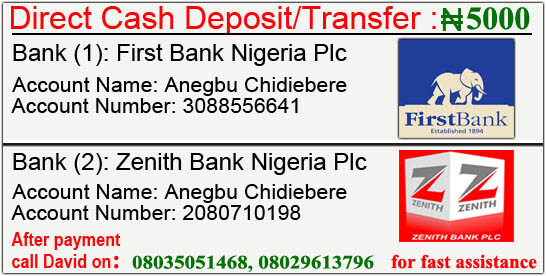 What Others Are Saying About the cookbooks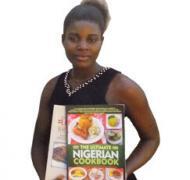 Jennifer D
I have all of your cookbook and I just want to say a very big thank you for your encouragement first and then thank you for the cookbooks. I used to hate cooking and the idea of going to the grocery store bore me like crazy. Thanks for this great opportunity. I have been able to replicate most of the foods you have in these books and getting better by the day. My family have never been happier and calmer. You won't understand. Thanks.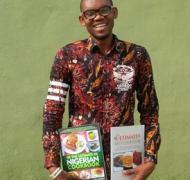 Schidi
My name is Schidi Okoye, I am a musician and an engineer. I have been around this blog for a very long time and have learned so much from it. These cookbooks are priceless to me. If you don't have them, you are missing a whole lot.
I got this for myself and my Jamina Baby. One luv! Oku!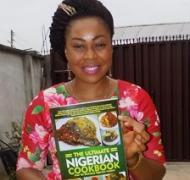 Onyedika
One word for this cookbooks, woooow! Thanks Chy, you are totally number one in the world for making Nigerian foods, blogs and cookbooks. I got my copies from your abuja office (from Mr Chuks), Thanks and God bless you really good. I would be calling for more copies, my friends are interested.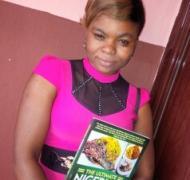 Chinwendu
This is truly the best cookbook in Nigeria, Chy, you said you would do it and you did it. I believe I already know how to cook, all I wanted was to learn new recipes, I just can't wait to try meat pie and cupcakes. Thanks for giving us this opportunity, The ultimate Nigerian cookbook is priceless IMHO! You rock dearie.

Pay on Delivery