Groundnuts (Arachis hypogea L) is one of the most important food and oilseed crops cultivated and consumed in most parts of the world, Nigeria inclusive.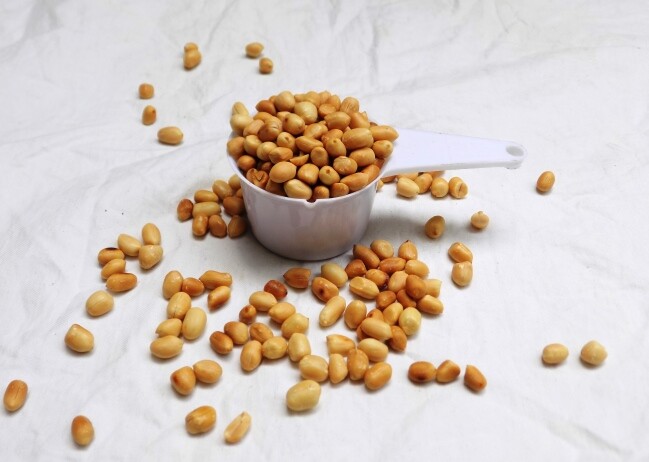 It is widely accepted as an excellent source of nutrition for both humans and animals due to its high protein content.
It is an important legume known for its multivarious uses including oil production, direct consumption, and animal consumption. Very well eating by both young and old alike.
Groundnut in Nigeria typically transcends to peanuts but unfortunately, we use the name interchangeably without knowing the difference.
Uses Of Groundnuts
1. One of the profound use for groundnut (peanuts) is the production of edible oil. The refined oil from peanuts is used widely for cooking in Nigeria and the production of cosmetics.
2. Another popular product is peanut butter, groundnut (peanuts) are also used as foods for humans and used as a major ingredient for confectioneries.
3. The seeds are also ground and used as feed for fowls, cattle and other farm animals.
Groundnuts Nutrition Facts and Benefits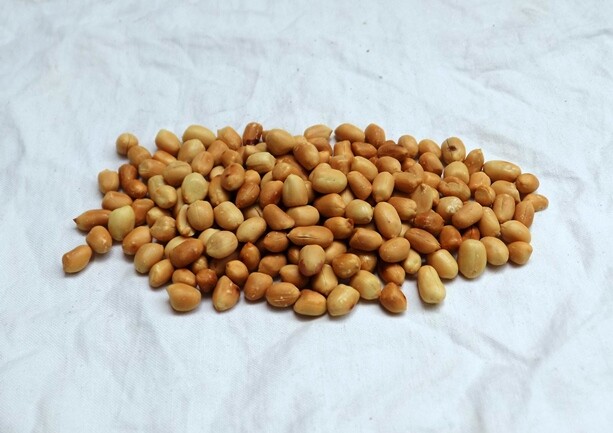 1. Groundnuts are full of protein.
Groundnuts are an excellent source of plant-based protein, offering 25.8g per 100g of groundnuts, or around half of a person's daily protein needs. Protein is essential for building and repairing body cells.
The amount of protein a person needs varies, depending on their age and activity level.
2. Eating Groundnuts Protect the Heart from Disease.
It has been discovered that adequate eating of groundnuts helps to increase the efficiency of the heart and a Shield from diseases that results from cardio-vascular problems.
3. Groundnuts promotes weight loss.
If you want to reduce your weight groundnuts are good to go. It contains some fibers which help in maintaining stability and reduce fats in the body.
4. Groundnut lowers cholesterol levels.
Groundnut has a rich oil that lowers heartburns and All cholesterol issues. This helps in keeping you in a good shape and balance.
5. Taking groundnuts to boost your immunity against diseases
It is aforementioned that groundnuts help in giving you strong bones, build the muscles and cells which subsequently help in boosting the immune system against disease attacks.
Side effects of groundnuts

Like every other food, eating groundnuts gives you all the benefits listed above but we are expected to eat foods in moderation. Otherwise, one can experience certain discomfort on even diseases in some cases.
1. Dizziness
Groundnut makes you feel sleepy unexpectedly If eaten too much and this may lower your efficiency.
2. Rapid pulse and breathing.
As much as the groundnut helps the heart if abused can trigger high and rapid pulse and difficulty in breathing.
3. Digestive problems
Groundnuts can cause digestive problems like diarrhea and vomiting if eaten too much.
4. Runny nose
Groundnuts can also trigger runny nose which has to do with the nostrils been wet and which also subsequently might cause an oily face. Which could be an embarrassing situation
5. Severe drop in blood pressure
Groundnut Causes a severe drop in blood pressure which might cause the stoppage of the heart if not carefully managed.
Subscribe Below to Receive My Free Weekly Recipes.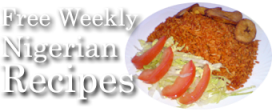 Groundnut (Peanut) Recipes
There are different recipes for peanuts in Nigeria, the most popular is the fried (roasted) recipe. Peanuts once shelled are salted and roasted.
Fried (roasted) groundnuts serve as a snack to lots of people in Nigeria.
The recipe below shows you how to make the regular bottled groundnut (peanuts) you pair with bananas in Nigeria. The one that is sold at every corner of the street and used for making peanut butter.
Videos for Frying Groundnut
A video is included at the bottom of the recipe.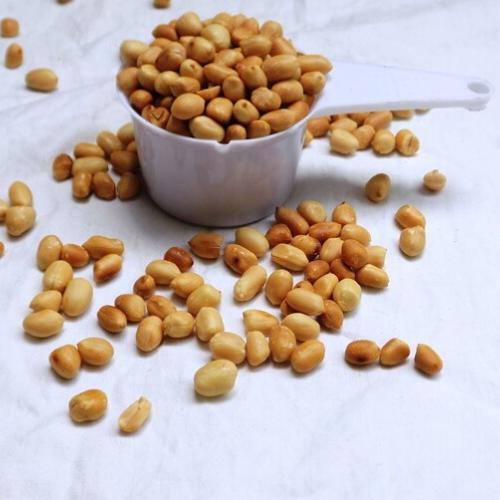 Groundnuts Recipe | Health benefits and Uses of peanuts in Nigeria
Groundnuts are used as snacks in Nigeria when fried, other uses and benefits abounds but in this recipe we are going to learn how to fry it the Nigerian way.
Ingredients
8

Cups

Fresh Groundnuts

1

Teaspoon

Salt

½

Cup

Garri

Used for frying
Instructions
You will need 8 cups of fresh groundnuts (Peanuts), remove everything you don't like inside. (lots of things mix with Nigerian staple foods during processing, storage and transportation).

Wash the groundnuts and set in a bowl. add a teaspoon of salt to them and shake very well.

Once it is well dried - like when you just bought it, go ahead and fry.

Set a pot over heat, add the groundnut and ½ cup of garri and start stirring. You will be stirring for the next 12-15 minute over medium heat.

Occassionally, you couldpick just one to see when it start turning golden, you don't want ti burned.

Once it is well fried, transfer into a tray and let it cool for one hour.

You could de-shell the local way, see the video below.

Note: Groundnuts don't get crunchy while they are still frying. After frying, give them one hours to cool and get crunchy.

You can remove the shell and store in an air-tight cointainer or store with the shell.

Note: Fried Groundnuts go bad after 3 hours if they are exposed to atmospheric air. So once they are cool, store in air-tight containers like bottles or nylon bags.

This is what you get by the end of the day - Fried and de-shelled groundnuts for human consumption.
Video
How to make Groundnut Soup – Miyan Geda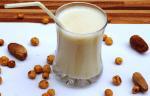 Tiger Nut Milk Prev post
Nigerian dinner ideas Next post