Join the thousands of people all over the world that have been able to improve their cooking and make more delicious Nigerian foods by using The Ultimate Nigerian Cookbook.
The good thing is that you save 33% when you order today.
How would you like to make delicious Naija foods with peace of mind and complete confidence? How would you like to make the kind of foods that you buy from top-notch Nigerian hotels and eateries? Would you like to become a really good cook in no time?
Take a moment to consider what you stand to gain by learning new recipes and generally improving your cooking. We have seen lives and families transformed just by good foods.
You will become a lot more confident.

You will be loved and respected even more by your family and the people around you.

The Ultimate Nigerian Cookbook offers you information for preparing over 80 different Nigerian foods, tips for making healthy foods, simple and easy Nigerian recipes, Nigerian drinks, desserts, small chops, pastries; with step by step guide, full-colored images, etc.
Are You Tired of Eating The Same Foods Over and Over Again?

Do You Want Different Foods for Every other day?

Do You Want To Take Your Cooking To A Whole New Level?
Whether you are new to Nigerian foods or you are just looking to up your ante, this book is for you. It is time to cook with confidence, without having to wonder if you are really getting it right.
The Ultimate Nigerian Cookbook is a 160 paged cookbook with over 80 different delicious Nigerian recipes, tips for healthy Nigerian foods, information about Nigerian food ingredients plus smart cooking tips, and tricks.

Inside The Cookbook
You will learn to make over 16 different Nigerian soups, 10 rice recipes, 13 local Nigerian recipes, 11 snacks and small chops (meat pie, puff puff, chin chin, pancakes, stewed gizzard, Sausage rolls, beef burger, samosa, spring rolls, etc.) Recipes for cakes, cake decoration, and Nigerian desserts. There are yam recipes, beans recipes and it is also spiced up with some intercontinental dishes. There are recipes for 7 of the most popular Nigerian fresh drinks; you will find breakfast recipes, tips for grilling chicken, fish, etc. You will also learn about Nigerian food ingredients.
Over 80 recipes!
The first five pages completely addressed the issue of healthy Nigerian foods, you will learn how to eliminate junks from your foods in order to ultimately improve your health and ensure longevity. Most importantly, you will learn what is junk 😀
This book is recommended for every Nigerian home.
More Shots From The Ultimate Nigerian Cookbook
The Ultimate Nigerian cookbook is a standard 160 paged giant cookbook with full colors and hardback, exactly as it appears above, You can gift it, sell it or use it to make delicious Nigerian foods.
So How Do I Get This Nigerian CookBook
We deliver to every city in Nigeria plus more than 220 other countries of the world. Order your copy today and let us deliver at your doorstep.
Author's Note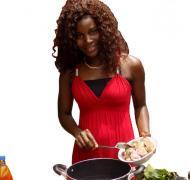 CHY ANEGBU
I am Chy Anegbu, a professional chef and food blogger. I have been making Nigerian foods for almost twenty years, I have the bestselling Nigerian cookbook at createspace.com and Amazon.com 😀 I believe that this book is of high value and would definitely assist you in making over 80 delicious Nigerian foods.
Over the past few years, I have been able to build a community of like-minded people, men/women that love Nigerian foods. We reach out to thousands of people daily through newsletters, Facebook, Twitter, Pinterest, Instagram, and my food blog.

I really can't imagine a better bargain, I just want you to be able to make delicious Nigerian foods 😀 You can pay instantly with your card (online payment) or make a direct transfer, deposit into any of the account numbers provided below. You get free delivery plus the best Nigerian cookbook for making delicious foods.

This Offer Ends in Just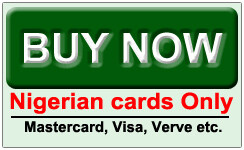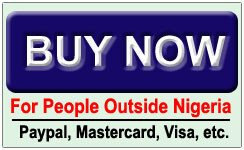 Pay Via Direct Bank Deposit or Transfer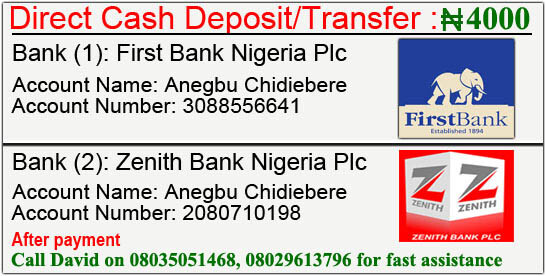 Pay on Delivery
The ultimate Nigerian cookbook goes for around 15000 Naira to 7000 Naira at different online shops and shopping malls but here I decided to slash the price. Just to make sure everyone can afford a copy.
Order Today, Don't Delay.
If you purchase this cookbook now you will be taking advantage of our 33% discount offer and this book will be delivered to your chosen address at no extra cost. We deliver to all addresses in Nigeria, plus over 220 other countries of the world.
Our Free & Fast Delivery System
Take advantage of our fast and free delivery system, Whether you want the book delivered to your home, office, church, mosque or friend's address, it would only take 3-6 working days for people in Nigeria and 3-9 days for other countries of the world.

30 Days Money Back Guarantee
The Ultimate Nigerian Cookbook is backed up by a 30 days money-back guarantee. If you purchase this book and for any reason decides that it doesn't meet your need or falls short of your expectations, you can return it and you will get your full refund, straight and simple.

This cookbook contains everything I have learned about foods in the last twenty years… plus a little extra. You have so much to gain and absolutely nothing to lose for purchasing the Ultimate Nigerian cookbook.
What others are saying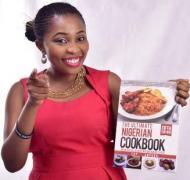 Neche Egeonu
I received my copy of this amazing cookbook within just 3 days after paying for it, Thanks for giving us this opportunity. Some of my colleagues at work saw it and fell in love, they will be contacting you soon to get their copies. The ultimate Nigerian cookbook is priceless IMHO! You rock dearie. Neche, Uyo in Nigeria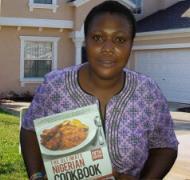 Mrs Ada
I run a catering school in Portharcourt Nigeria and this wonderful cookbook has always been a great parting gift to all of my students. I love how it detailed most of the recipes in it, making it easy for anybody to use. I will recommend this cookbook to every Nigerian home, If you love delicious foods, then you need to get a copy. I promise you are going to love it. Mrs. Ada, PH, Nigeria.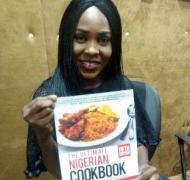 Lady Joy Osai.
I think this is the most comprehensive Nigerian cookbook in circulation. I love the fact that the recipes are clear and direct, There are intercontinental dishes too. This is a wonderful book and I am going to recommend it to all of my students. Lady J, Wish99.5 FM.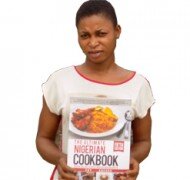 Miss Adanne.
Chy, Thanks for this wonderful cookbook. since I got a copy I have been making one delicious food from another. Most of my friends want to get their own copies and we have ordered extra three copies already. I have always wanted to try other recipes aside from the one I already know. Your blog and the Ultimate Nigerian Cookbook helped me to achieve that. I am getting married soon and really looking be the best I can be.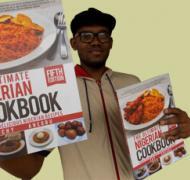 Schidi Okoye
I had to order two copies. One for me and one for my sister. The ultimate Nigerian cookbook is a high profile cookbook. Not only do I use this great book, but I have also eaten directly from The Nigerian Kitchen. What can I say? When it comes to foods and cookbooks, I trust Chy 200% This is the best Nigerian cookbook in the world, don't bother looking elsewhere. You are already in the right place. One love!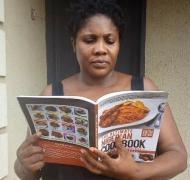 Akani Doris
I have just one word for this wonderful cookbook! PRICELESS! PRICELESS!! PRICELESS!!! If you don't have a copy yet, trust me, you are going to love it. There are so many yummy recipes I don't know where to start. lol, Thanks. I am Doris From Imo state.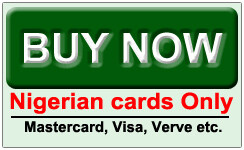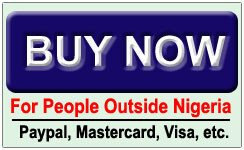 Pay Via Direct Bank Deposit or Transfer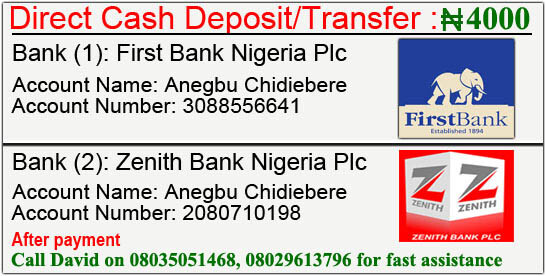 Pay on Delivery
"I received my Ultimate Nigerian Cookbook in just two weeks. I am excited to try out some recipes for International Foods' dinner at my church. I hope to visit the African shop later in the evening so I can get started with native soup, lol.–Kris Maulorico. Utah, USA.

My cookbook was delivered the same day I paid for it. Chy, you did a wonderful job. It doesn't look like it is a Nigerian product and the truth is I haven't seen anything like it. Thanks for this. I am going to the market asap, I hope to make some snacks for my son's upcoming birthday.–Juliet Clifford, Ikeja,
Lagos

Wow! Wow!! Wow!!! this is a wonderful cookbook, I can't wait to show it to my friends in the office tomorrow. many more orders coming your way. God bless you ma.–Lizzy Douglas, Owerri, Imo State
Not Convinced Yet? No Troubles.
Let me send you more information and yummy Nigerian recipes for free.