Tired of eating the same old kind of rice over and over again?
Let's try out some delicious and Yummy Rice recipes
How would you like to make over 12 different delicious and irresistible rice meals? The kind of rice that would make the big restaurants to blush and hide in shame. This is an eBook that would show you all you need to know about making delicious rice, stew, chicken, fish, and salads.
Do you eat lots of rice in your house?
Do you have the desire to go beyond tomato stew and jollof rice?
Do you want to learn the secret to making delicious and tasty fried rice?
Do you want to know the "extra something" that five-star restaurants add to their rice to make them very tasty and delicious
The rice ebook is the latest creation of the Nigerian kitchen that shows you over 12 different ways to cook rice and enjoy it. You will also find the recipe for vegetable salads, grilling fish and chicken. I added tips for food decoration and also included a menu that makes your day to day meal planning a breeze!
It is the perfect ebook for the season.

This eBook offers you step by step guide for making all of the meals above, plus a lot more. Every single detail, you can replicate them exactly the way they appear above. No more guesswork, no more trial, and error! Now is the time to shock the big restaurant and eateries.
I decided to explore different rice recipes because we all are becoming tired of the everyday rice and tomato stew.
This eBook contains everything I have learned about rice, stew, chicken, fish, and salad in the last twenty years… plus a little extra.
Thank u so much,u r really doing a good work. I have really improved my cooking. I recently prepared fried rice using ur method other than the one I knew before and I tell u it was very nice. I even had to get a non-stick frying pan to aid my practice. I live in Lagos with my hubby n child. I luv d weekly newsletters and I'm waiting to learn more Nigerian foods from u. keep up d good work. I almost forgot to tell u that I did d beef skewer for my daughter's 1st birthday. courtesy of u. Mrs. Hadassah.
Lagos, Nigeria.
You are about to learn cooking secrets that most caterers guard with their life. You will be able to make simple birthday rice, delicious and colorful rice for the family. And the good thing is that you can learn all of these in a week or less.
The Rice eBook is Responsive Across all Devices

The rice eBook displays beautifully across all devices, once you pay for it you can download it to your device and it stays with you forever. If you lose it accidentally, you can download it again. You can download it to your laptop, desktop, tablet, or mobile phone.
So How Do I Get This eBook After Payment

If you pay online via the button below, you will be redirected immediately to download this ebook in just few seconds. The truth is that you can start reading this ebook in less than five minutes from now. You can also decide to make a bank deposit/transfer, then contact us through the phone numbers or email below for the download link to be sent to you.
I am Chy Anegbu, a professional chef and food blogger. I have been making Nigerian foods for almost twenty years, I have the bestselling Nigerian cookbook at createspace.com and Amazon.com 😀 I believe that this book is of high value and would definitely assist you in making over 12 delicious rice meals, tasty chicken/fish and mouth-watering salads.
Over the past few years, I have been able to build a community of like-minded people, men/women that love Nigerian foods. We reach out to thousands of people daily through newsletters, Facebook, Twitter, Pinterest, Instagram, and our two blogs.
I really can't imagine a better bargain, I just want you to be able to make delicious meals 😀 You can pay instantly with your card or make a direct transfer/deposit into the accounts provided below. You have absolutely nothing to lose but so much to gain for purchasing the rice eBook.
Order Today, Don't Delay.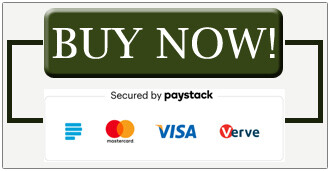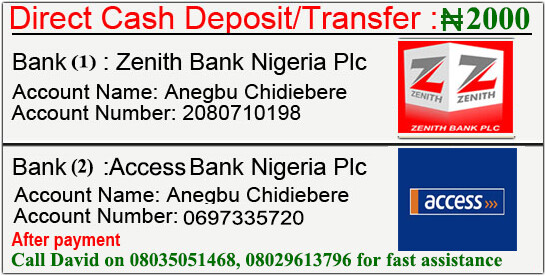 I observed that most people genuinely would love to spice up their cooking but lacked the time or money to attend a catering school.
This product offers the same value as a catering school, you will also learn tips and tricks about food presentation and decoration.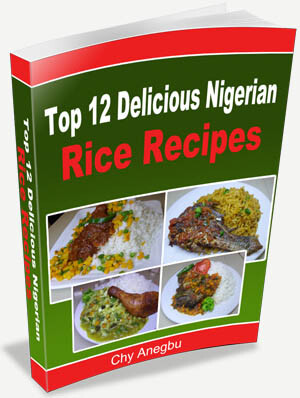 But Why Rice Recipes?
I decided to emphasize more on rice because it is the most popular food eaten in Nigeria, an average Nigerian eats rice five times a week, two times as much as other Nigerian foods!
So What Is In It For You?
You will learn to make more than 12 different rice recipes
You will learn food tricks and secrets that most cooks won't show you
You will end up feeling really good about yourself
Follow the button below to order this powerful Book and begin the journey to making delicious and irresistible rice recipes.
This ebook is everything you want to have this season. Which is more? It is way cheap, sold today at a 63% discount. Just so everyone can get a taste of delicious rice meals.
[one_half]
30 Days Money Back Guarantee
The Delicious Rice et al is backed up with a 30 days money-back guarantee, if you purchased this book and for any reason and decides that it did not meet your need or falls short of your expectation, you can return it and you will get your full refund, straight and simple.
There are step by step guides for every one of the recipes above
No more guesswork… time to cook with confidence
It is time to make delicious Nigerian rice meals
This book is not just about the images you see above, it is so much more! You will learn about food decoration and presentation. Get your folks addicted to your foods. Don't wait, take your cooking to a whole new level today!
"Chy, I love this wonderful ebook, I purchased it yesterday and I am already planning to try salad sauce. My husband went to a party and had salad sauce; since then he has been begging me to make it for him. Thanks for giving me the privilege to surprise him, my cooking has been greatly improved since I started following your blog and reading your newsletter. Merry Xmas to you too. You rock!.."
There is no reason why you shouldn't try new recipes. The world is changing, appetite is exploding, people are beginning to crave foods that are different from what they are previously used to. It is time to fall in line. This ebook is cheap so everyone can purchase it. It is cheap today, but it won't always be!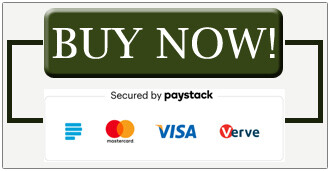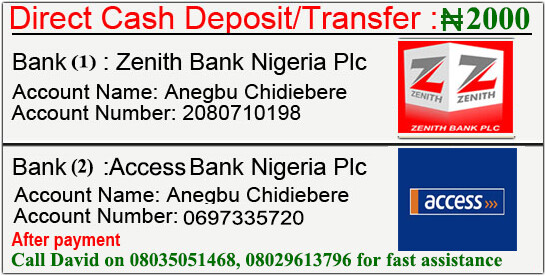 Dear Chy,
Words are not just enough to describe how much I value my rice e-book. I just learned new ways to make rice. I want to encourage you to keep it up. 
As per the fried rice, very delicious when I did it your style. Thanks and God bless you.
Kind regards.
Oluchi Onichabor.