Have you given up on making Nigerian foods because the recommended ingredients are not available in your location?
Do you get pissed off when you read the list of 'ingredients used' and discover that you don't know any of them?
Do you want to learn about them and their close substitute?
The Question is – Do you really want to make delicious and very tasty Nigerian foods?
If your answer is yes then this powerful eBook is for you!
Allow me to introduce the product that would help you with understanding, identifying and buying any ingredient used in making Nigerian foods
Most of the time, the difference between a delicious pot of soup and a tasteless pot is just the 'ingredients used', choice of ingredient differentiates a great cook from a new cook.
If you know my secret spices and ingredients, you can make the same delicious food as me.
"Top 50 Nigerian foods Ingredient" is a powerful eBook that aims to sort out every problem you you have with identifying and using Nigerian food ingredients, whether you are new to The Kitchen or you are already an expert this is for you.
How would you like to understand Nigerian food ingredients completely?
Do you really want to surprise your spouse?
Do you really want to make delicious Nigerian foods?
Do you want to make Nigerian foods with confidence and ease of mind?
Over the past few months I have received several emails from people that want to learn about Nigerian ingredients, surely it all boils down to knowing the right ingredients without which it would be almost impossible to make good and tasty Nigerian foods
Making Nigerian foods became a lot easier when you know to identify the ingredient used in making them. For most people that are living outside Nigeria, this is the hardest part to making Nigerian foods.
Testimony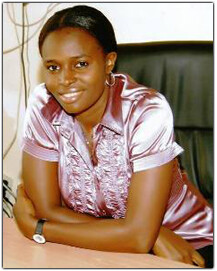 I am Chy Anegbu, I like to think of myself as a professional cook. I have been making Nigerian foods for almost twenty years, I have written and published hundreds of articles and videos about foods eaten in Nigeria. I believe that this product is of high value and would definitely sort out every issue you have with making Nigerian foods.
Over the past few years I have been able to build a community of like-minded people, men/women that love Nigerian foods. We reach out to thousand of people daily through emails, facebook, twitter and our two giant websites
What I offer you is the most comprehensive guide for identifying all the ingredients used in Making Nigerian foods.
Clean images for all ingredients used in making Nigerian foods
Names in different Languages
Substitutes for most ingredients.
Where to buy them in Your location.
Have you ever wondered if it is possible to substitute any ingredients with another?
If you live outside Nigeria there are some ingredients you may never find in your location but majority of them have close substitutes that would serve the same purpose. This is just one of the secret embedded in this eBook
I made sure that every needful information about Nigerian food ingredients was included in this eBook.
No matter where you live in the world, you can now make delicious Nigerian foods with ease of mind and confidence.
Who needs this eBook
Nigerians that are interested in making delicious Nigerian foods
Women that are dating or married to Nigerian men
Husbands that are looking to impress their wives
Order immediately to gain access in less than 2 minutes, once you make the payment via credit card or PayPal you will be directed to a page where you would download this powerful eBook. This is an automated process that happens within seconds

All Nigerian cards with the Mastercard Or Visacard Logo are also accepted Here.
This is a product of The Nigerian Kitchen, made and presented with confidence. It is the best in the world for identifying and understanding the names of Nigerian food ingredients.
You have nothing to lose but so much to gain, "Understanding Nigerian Food ingredients is backed up by 60 days money back guarantee, this means that if you purchased this product and discover that it did not serve the purpose for which it was purchased, you can ask for a refund within 60 days and get it back. So there is absolutely nothing to lose.
Don't delay!
Testimony
You will gain instant access to the eBook in less than five minutes after you order. "Understanding Nigerian Ingredients" will teach you everything you need to know about Nigerian food ingredients as well as how to use them, close substitutes and also helps with ordering ingredients in your location.

All Nigerian cards with the Mastercard Or Visacard Logo are also accepted Here.
Or