Free Weekly Emails Plus Free Ebook
As a member of The Nigerian kitchen you are entitled to lots of benefits, I will send you weekly tips and tricks on making delicious Nigerian foods. You will also get the chance to learn more about me and why I enjoy making Nigerian foods
The Nigerian Kitchen is the best place in the world for making delicious and tasty Nigerian foods, you will learn about all the foods eaten in Nigeria and a lot more
We have an interesting community over here, like-minded people that are either looking to surprise their spouse with a special treat from home and also folks that are looking to advance their cooking skills.
You can subscribe below to become a member of the Kitchen.
You will gain access to my latest eBook for free, "The Science of healthy Nigerian foods." This book is a must have for every Nigerian, I considered it to be priceless, That is why I am giving you this ebook for free.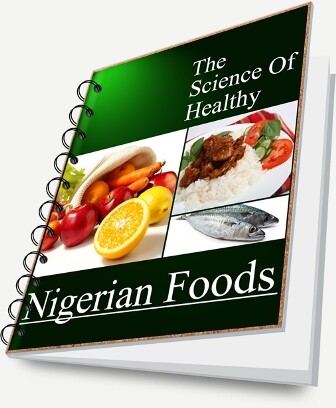 To remain healthy you have to stick to healthy foods. It is quite understandable that most junk foods taste better than healthy foods, an unpleasant irony I must say. But it is still up to you to decide whether you will pay the price that would guarantee optimum health or not.
Of course I know it wouldn't be easy to just switch over to healthy foods just by reading it for the first time, that is why I created The Science of Healthy Nigerian Foods. How to add the extra "something" that will make the whole difference.
Get The Science of Healthy Nigerian foods and learn how to eat healthy Nigerian foods in order to improve body fitness, enhance longevity and ultimately improve the function of the heart and other body organs.
By subscribing to my free weekly newsletters you will get a chance to download "The Science of Healthy Nigerian Foods" for free and also get my free weekly email.
Enter your name and email to subscribe below.