Catfish soup (Egusi) is quite easy to make. The process resembles that of the usual egusi soup, there is a little twist, however. I want to show you how I made the delicious-looking plate of soup below.
You will buy the catfish while it is still alive, kill and clean it up. The seller would assist you.
Usually, when I want to make catfish soup, it is with ofor or egusi. I believe I have told you how to make catfish soup with ofor and vegetables.
I served this soup with semo. I made egusi soup with catfish in this recipe; you can also make egusi soup with any of the many other Nigerian fishes or meats.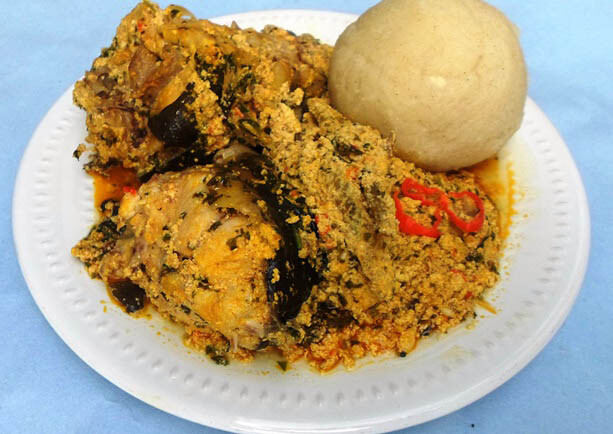 Most people can easily figure out how I made this soup, or not. If you do it the wrong way, you will end up scattering the fishes. Most people don't like it when the fish is scattered.
Serving 6×2
2kg of catfish
4 cups of egusi (melon seeds) (grind)
One cup of ground osu (optional)
300g of bonga fish
A handful of washed Utazi leaves (Gongronema latifolium)
3 cubes of knorr or maggi
200ml of palm oil
Half cup of ground crayfish
Salt and pepper to taste.
One table spoon of ogiri or ground dawadawa (optional)
Preparation time: 20 minutes
Preparation for Egusi soup
Step 1
We clean and break those bonga fish, then crayfish and sliced red peppers in the plate above.
Step 2
Buy the hand-pilled melon seeds and ground it yourself. There are several boys in most Nigerian market that offer the service of grinding food ingredients for a little fee.
Step 3
Cut the fish to desired sizes, drop into a bowl and pour almost-boiled water on them. Wash off the slimy-outer skin and transfer into a clean bowl with water.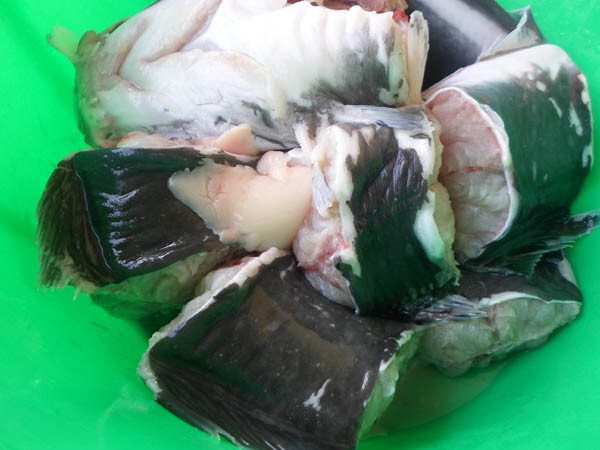 Step 4
Grind your egusi, crayfish and pepper, then set aside. Wash the utazi, you want to remove about 50 percent of its bitterness. Wash and squeeze for about 3 minutes to achieve this.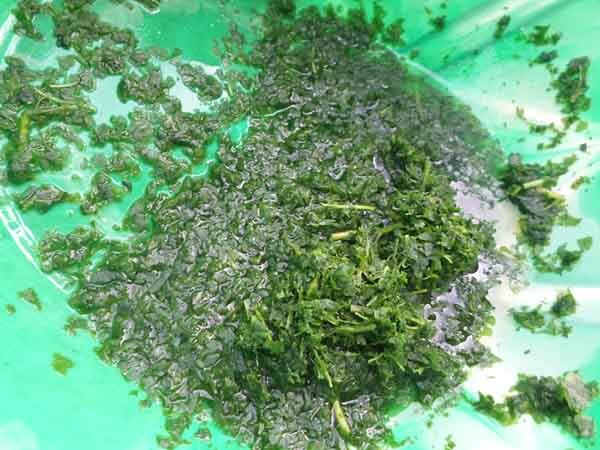 Remove the head and center bone of the bonga fish, remove every visible bone and break into tiny bits. Wash and set aside.
How To Cook Catfish Soup
Step 5
Set your cooking pot on heat, add 7 cups of water and allow to boil. Add the bonga fish and allow to cook for up to 10 minutes. The Egusi and catfish soup combination can be made in just about 45 minutes. I think it is one of the easiest Nigerian soup.
Step 6
Add crayfish, two cubes of maggi, pepper and salt to taste. You can add the ogiri or dawadawa at this point. Some people don't like them. Add 200ml of palm oil and allow to boil for another 5 minutes before adding the ground egusi (melon seed)
Step 7
Add the ground melon seed and stir so it doesn't coagulate.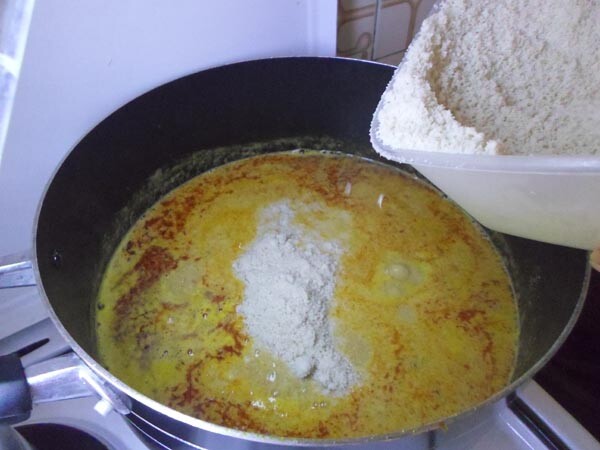 Step 7
Add the washed-cleaned catfish immediately. Cover and allow to cook for nothing less than 10 minutes. You are allowed to stir carefully occasionally so it doesn't get burned.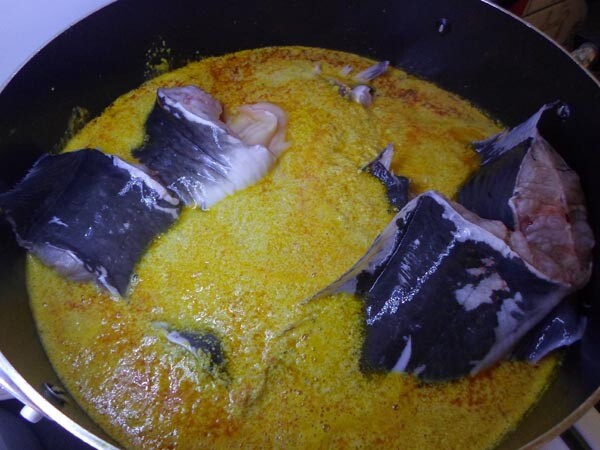 Last Step (Catfish/Egusi Soup)
Step 8
Taste for salt, you can add another cube of maggi or knorr if you like, sprinkle the washed utazi on the top of the soup. Cover and allow to simmer for another 3 minutes and you are done with the making of a delicious pot of egusi-catfish soup.
I would love to read your comment, please use the comment box below. You can also try several other recipes on this blog, there are hundreds of them.