Nigerian desserts include simple finger foods like puff puff, meat pies, buns, pancakes, etc. A great number of them are considered too sweet for average Nigeria, hence, dessert is not such a huge topic in the Nigerian food sphere.
On this page, you will learn about different dessert recipes from Nigeria. There are a lot of them, but I think I am going to start with the trendy ones, at the bottom of the page I will include some advanced recipes.
Top Nigerian Desserts
1. Puff Puff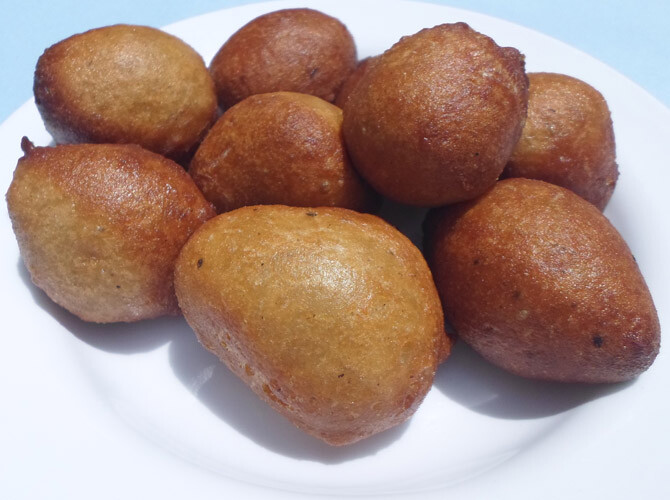 Puff puff is a regular road-side snack from Nigeria. The recipe is easy and kids love it.
Click here for Puff Puff Recipe
2. Pancakes (Nigerian Desserts)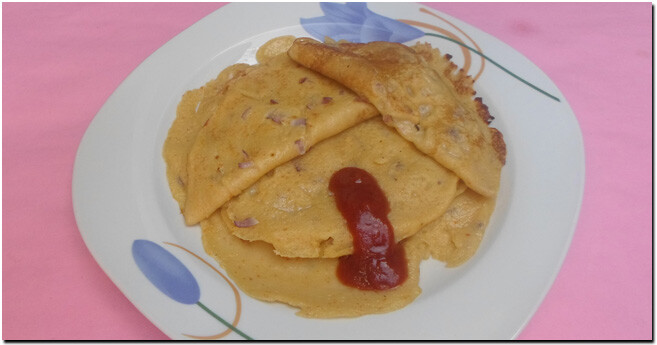 I love pancakes, but not as much as my kids though. This dessert is a winner any day, plus you can make this is just about 15 minutes.
3. Nigerian Chin chin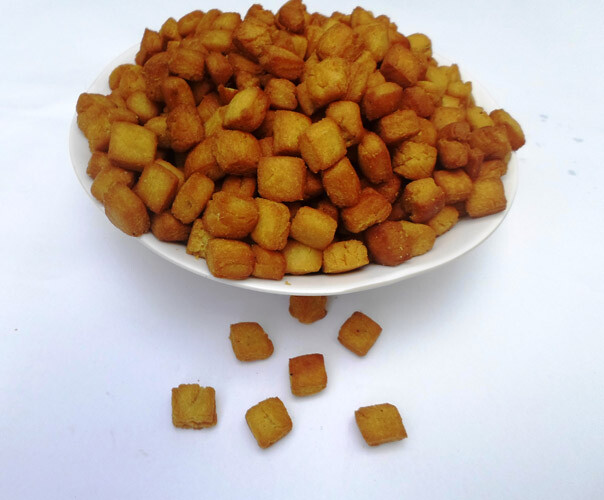 Chin chin is a very popular snack from Nigeria, it is one of the top Nigerian desserts for kids. When planning the next kid's birthday party, you can include chin chin as a take-home snack.
Fruit Salad (Nigerian Desserts)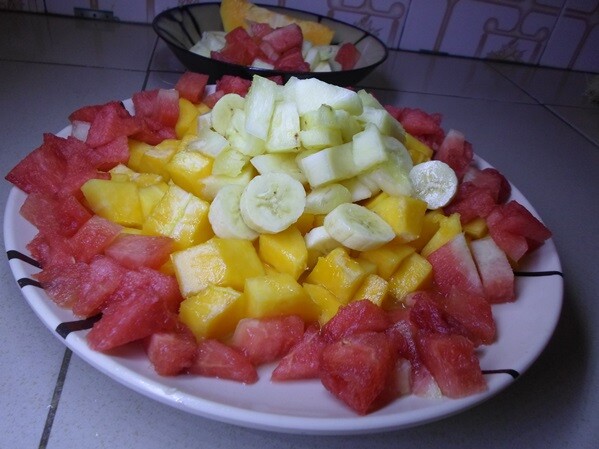 A myriad of fruits exists in Nigeria. A combination of these fruits makes a perfect dessert idea.
Other Nigerian Foods
5. Nigerian Nkwobi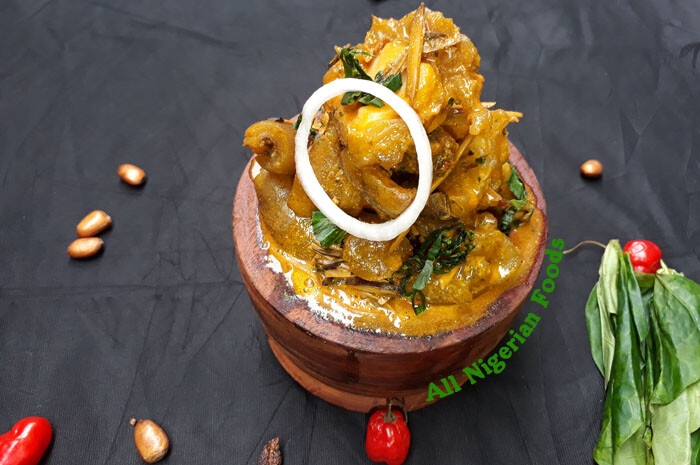 What do you know about Nigerian Nkwobi, I fell in love with this very popular delicacy the very first minute I had my first bite, It is very easy to make and you will learn about all the ingredients used and also why this dessert is quite popular among Nigerians?
6. Moi Moi (Beans Pudding)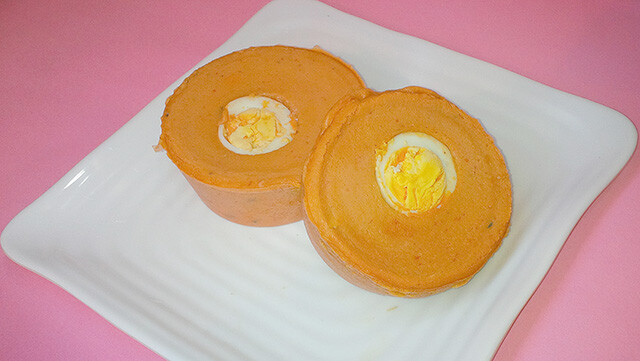 Moi moi is the third on my list of Nigeria popular desserts, The making of this dessert is often a little bit complicated but I will try as much as possible to provide a detailed guide on the main page.
7. Nigerian Pepper Soup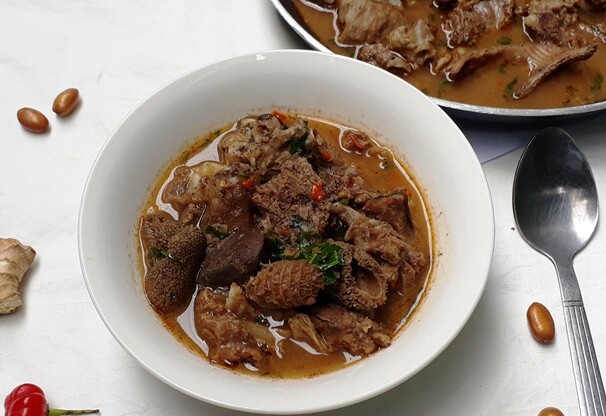 Here I made pepper soup with assorted meat, like I have already stated, assorted meat in Nigerian is referred to as the meats from different parts of a cow or goat.
The intestine, liver, kidney, tripe, and plain red meat. Click the link below
Like I said initially, there are several kinds of desserts eaten in Nigerian, most of which I am yet to learn about. There are over a hundred different tribes, hence the reason we have a wild variety of foods eaten in Nigeria.
I want to talk about simple to make desserts in Nigeria, the likes of bons, meat-pies, pancakes, bolle, puff-puff, several of which could be made in less than thirty minutes or one hour but that is just dependent on lots of other factors.
You can also learn to make Nigerian cakes, I have tried different Nigerian cake recipes but would likely talk about butter cake here as my number one Nigerian cake recipe.
We are working on a comprehensive video for making Nigerian cakes and I believe you are definitely gonna love it. Cake making is a little bit complicating, some of the ingredients need to be used with caution because it is easy to mess up a good cake with just a slight omission.
The video below shows you how I made a simple Nigerian dessert recipe, goat meat barbecue. It is actually one of the very many desserts eaten in Nigeria. it was served alongside Nigerian fried rice but can also be eaten alone with perhaps a bottle of your favorite drink.
The video explains how to make this dessert a simple way. The ingredients used are very easy to find; Onions, fresh tomatoes maggi or knorr cubes then salt and pepper to taste. Read More Here about Goat Meat Barbecue in Nigeria
This is served in most Nigerian restaurants and hotels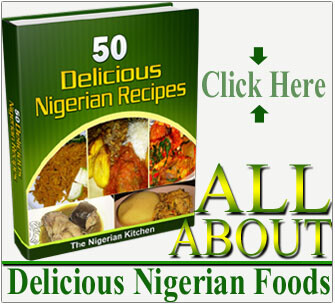 Other Nigerian delicious foods
8. Ukwa (African Breadfruit)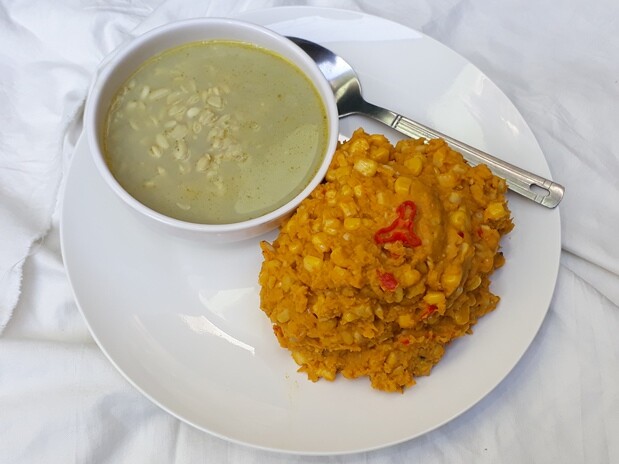 My favorite Nigerian (Igbo) recipe  – African Breadfruit Ukwa
9. Beef Suya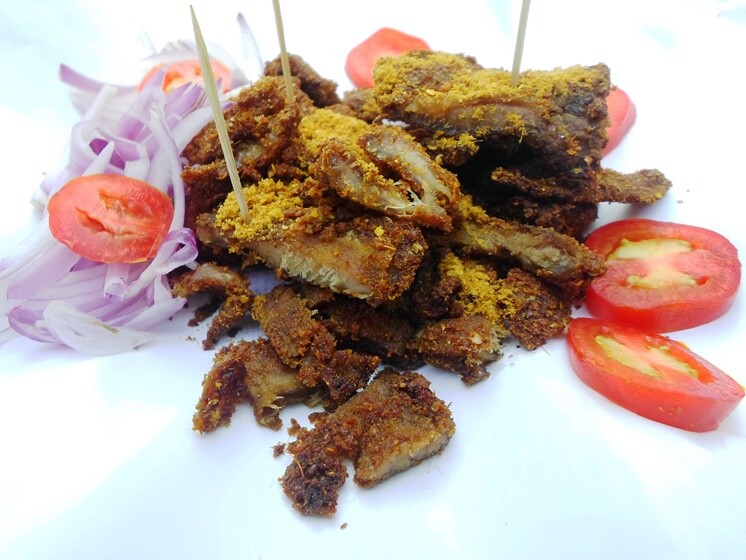 Click here for Suya Recipe
How to make African Salad
How to make agidi (Eko)