Nigerian eCookbooks – Bulk Sale (63% Discount)
An eCookbook is the single most important product to buy from the Nigerian kitchen. What we have here are detailed and very easy to follow products. They are the top products in the world for making Nigerian foods, and here is where you get the best deal!
These Nigerian eCookbooks and videos contain everything I have learned in the last twenty years. Everything I know about Nigerian recipes; simple recipes, continental dishes, foods by different Nigerian ethnic groups, Igbo recipes, Yoruba recipes, Food ingredients, Rice recipes, soups recipes, beans recipes, breakfast recipes, etc.
We have simple ebooks that can be viewed with a pc, tablet, laptop, and most mobile phones. We also have download-able videos that make the process a lot easier.
It is really that easy. No shipping or handling charges. You can order and download all of these in the next 10 minutes.
60 Delicious Nigerian Recipes (eGuide)
This is the first eGuide that was created in the Nigerian Kitchen. It is a combination of both written guides and video guides. It is presented in eBook/video formats; If you are familiar with eBooks (PDF) then you probably know that eBooks can be read with a pc, laptop, tablets and most mobile devices.
What you will find are the Top 60 Nigerian food recipes as well as a detailed video guide for most of the recipes. once you purchase this product you will be redirected to our "Download Page" where you will download both the eBooks and the thirty-plus videos for different Nigerian recipes.
There are thousands of testimonies from people that have bought this product, I like to refer to it as the all-in-one guide for making Nigerian foods. It contains most of the secrets I have learned about Nigerian foods in the past twenty years. Like most people didn't know you can boil bitter leaf to further reduce its bitterness. 😀

Top 12 Nigerian Rice Recipes (eBook)
The top 12 delicious rice recipes eBook is the favorite of most Nigerian cooks, it sure seems amazing to be able to make another ten different delicious rice recipe. usually, everybody knows to make the usual white rice and tomato stew but that is why I created this eBook in the first place.
I decided to breach the gap between the rice you eat in posh restaurants (Mr Biggs, Sweet sensation, KFC) and the one you cook in your house. This book is all about making delicious and tasty rice… the kind of rice that would make the big restaurants to blush and hide in shame.
The Top 12 Nigerian Rice recipes is a simple ebook that you can view with your pc, Laptop, tablets, blackberry and most mobile phones that can read PDFs.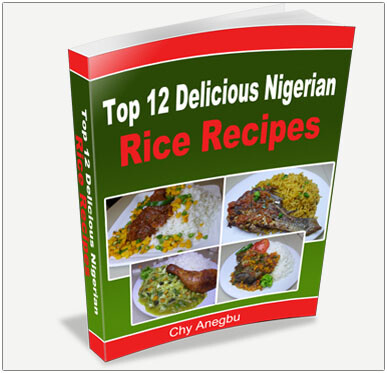 Top Fifty Nigerian Food Ingredients (eBook)
This eBook contains the top fifty ingredients that are used for making Nigerian foods, I get questions almost every day about how to use or where to get one or many of the ingredients used in making Nigerian foods. Most people that live outside Nigeria have problems with identifying these ingredients, that is what this book tends to solve.
It sorted the problem of recognizing and identifying most Nigerian food ingredients, I like to call it the ingredient catalogue, you will learn the names of Nigerian foods ingredients and also the foods they are used for, although it goes far beyond that.
You will also learn how to substitute ingredients with other ingredients, this eBook answers every question you would ever have about Nigerian foods ingredients – names in a different language, how to use, images for the ingredients and even where to buy Nigerian food ingredients in any part of the world.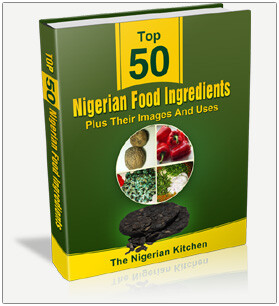 You can get all these products at a 63% discount today, this offer expires soon, the clock is ticking!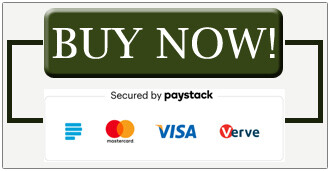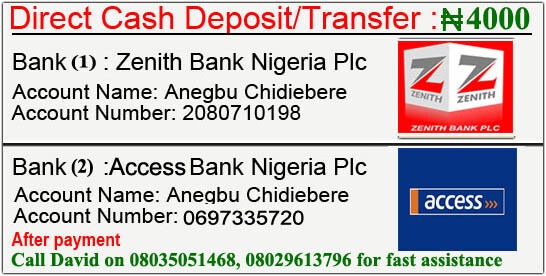 You gain access to all of these products in under 5 minutes, you will be redirected to our download page immediately after your payment. You will have lifetime access to our download page and you get to download our eBooks and videos whenever you want… unto your devices. (smartphones, tablets, laptops, pc, smart tv, smartwatches etc.) 😀