Igbo foods are easy and simple to make, here is my list of all known foods eaten by the people of Igbo and of course the ingredients used in making them.
This tribe is one of the three major Nigerian tribes, you will learn so much here about all the special Igbo recipes, my favorites and of course a detailed guide on making them, I would try to include videos for complex recipes.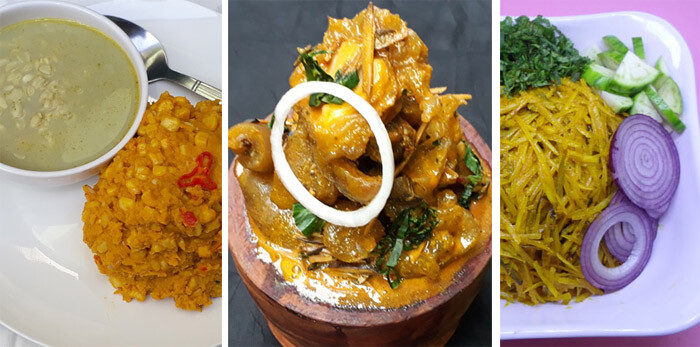 I just want to focus more on the foods eaten by different Nigerian tribes, I have seen countless numbers of email from foreign women that are married to Nigerian men, questions about what to make for dinner if you are married to a Nigerian man, "I am married to Igbo man, what do I make for breakfast?" stuff
like that.
Here are Nigerian foods for Igbo people.
I listed the most popular and generally accepted Nigerian foods at the very top of our home page and here I just want to focus on what Igbo people (men, women, and children) like to eat. In case you are dating or married to a Nigerian man or you are friends with people from Igbo, here are some of their favorite recipes
Of course, they would accept almost any deliciously made Nigerian foods but a surprise treat would indeed surprise them.
I would go along to list them and then drop a link to the individual pages where you can learn more about individual recipes.
I have written a page about all kinds of soups eaten in Nigeria but I am going to separate them right here, I want to start with different kind of Igbo soups then I will talk about other Igbo recipes at the bottom of the page.
Here is my list of Igbo foods
Oha soup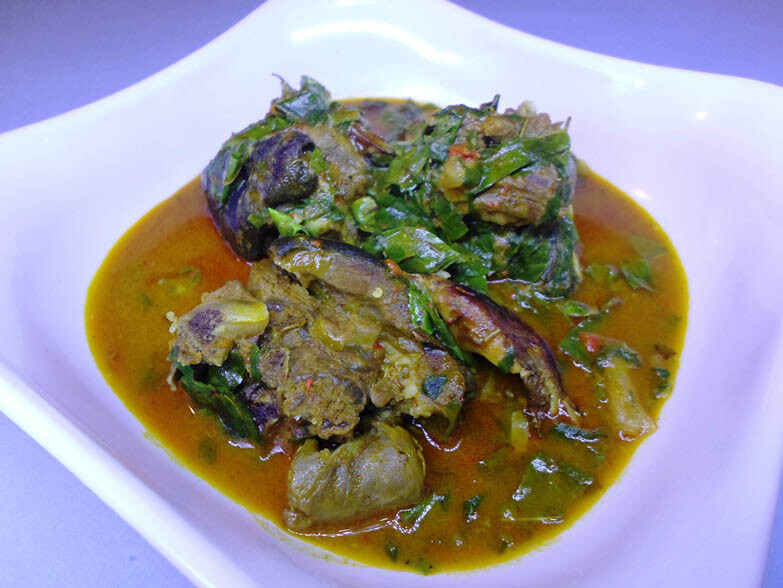 The first on my list of Igbo foods is a combination of fufu and uha soup. Oh, how I love this Igbo delicacy! As a matter of fact, there were days I eat fufu like five times a week, it is a very heavy food and very scarce in this part of the world where I now live.
As I said, it is a very heavy food and the best time to enjoy this would be in the afternoon or four hours before you go to bed, although we never cared about all of those rules while in the village. Then we were young and we eat whenever we feel like eating but now the case is slightly different.
Click on the image above to learn more about oha Soup and Fufu.
Ofe Onugbu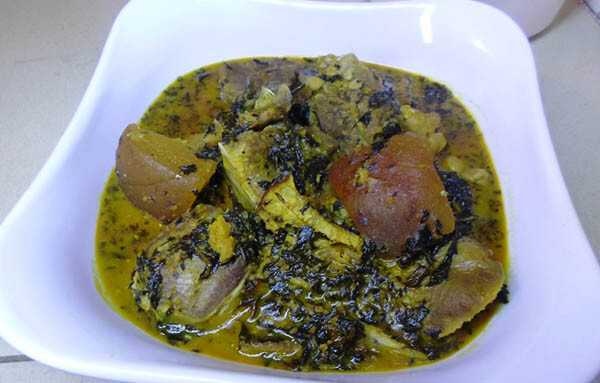 Fufu can also go with Nigerian bitter leaf soup, this soup can be made into different recipes, the Igbo like to make this soup with cocoyam (ofe ede), it is one of the popular Igbo soups – Ofe Onugbu, we have a detailed instruction on making Igbo Bitter Leaf Soup, you will also find a video on the page.
Okro Soup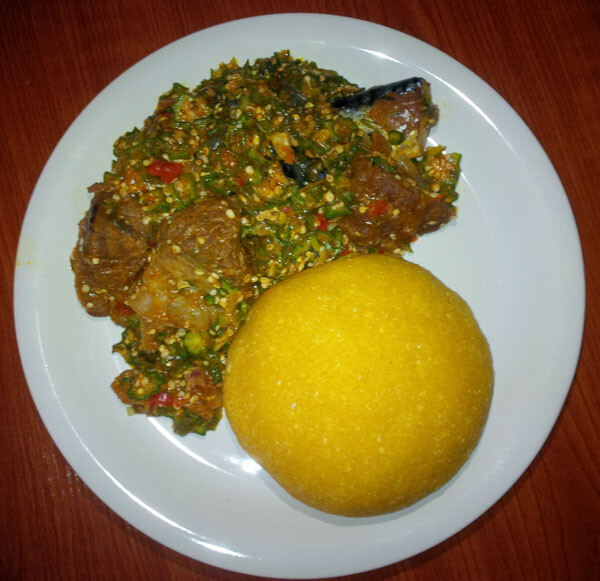 Another popular Igbo food (soup) is Okra soup. This is actually one of the easiest and cheapest Nigerian soup, I remember we used to make a very small pot of okra soup with just about two hundred and fifty Naira (250), more like a one dollar soup.
I like to make this soup with fresh fish, it is very delicious. Learn more here about Making Okra Soup
Agidi and beans
Agidi is also part of it. I love it exactly how it is served below.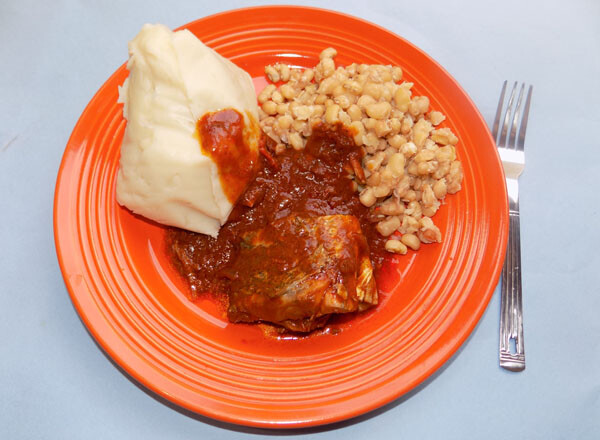 Click Here For How to make Agidi (eko).
Igbo Popular Foods
Here are more popular Igbo delicacies, these two, in particular, is very special to the people of Igbo, they are African salad and nkwobi, I like them too and with the recipe on this site, you can replicate them in your own kitchen.
Nkwobi
Here is how we serve Nkwobi in Igboland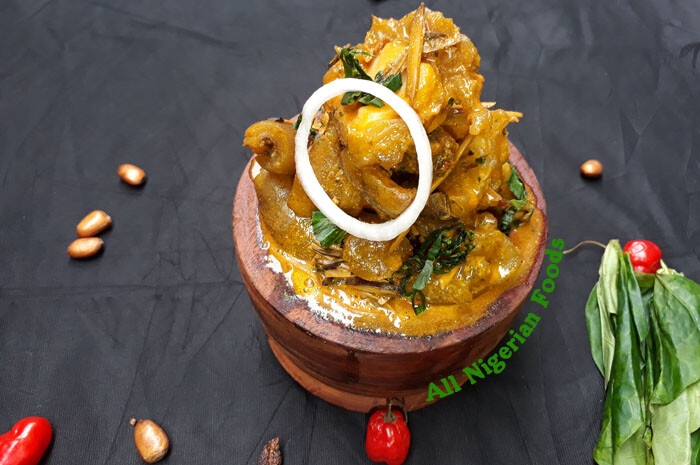 Over the past few months, I have gotten lots of questions about how to make Nkwobi, a favorite dish of the people of Igbo.
Here you will find a very comprehensive guide. We made Nkwobi with cow foot but almost any kind of meat could now be used in making this Igbo delicacy.
Learn How We Made Nkwobi In
Abacha (African Salad)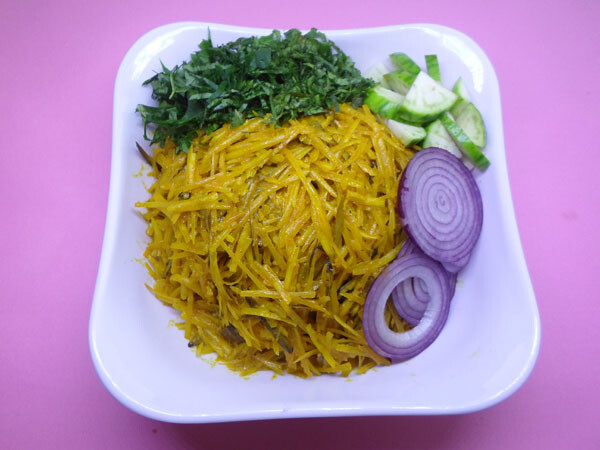 The second is an African salad (Abacha, Ugba, jakwu), we call it by different names. I never liked this Igbo dessert neither have I considered it one of the Igbo foods until my mum created a wonderful recipe, On this page, I did it the exact way as my mum, we the Igbo girls learn how to cook foods from our mothers. 😀
Here is a great tip on Making African Salad(Jakwu, Abacha), I included a video, Enjoy!
Ukwa (African Breadfruit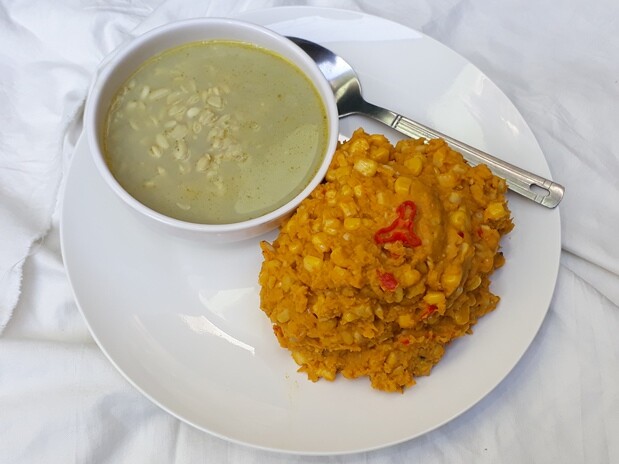 The last food I would be talking about here would be African breadfruit (ukwa), most people keep asking the question "what is African breadfruit?" I tried to answer that question comprehensively with a simple recipe for Ukwa – African breadfruit. It is one of the popular Nigerian Igbo dishes and I made a video for it.
Other Igbo Foods
There are several other Igbo recipes, I will include them on this page as I remember them or as they are discovered.
Subscribe Below to Receive My Free Weekly Recipes.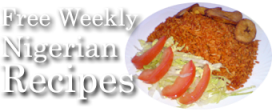 From Igbo Recipes – Other Nigerian foods
If you have a question or comment use the box below, thanks.