Nigerian soups are simply delicious and easy to prepare. You will learn how to make some of the most popular soup here.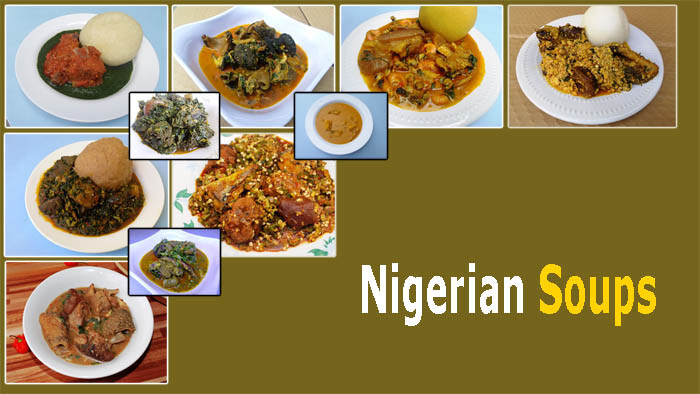 If you are a Nigerian or have visited Nigerian at one time or another you probably know what soups are used for. Soups in Nigeria serve as a common denominator for eating several other Nigerian foods. The popular Nigerian Eba (garri), fufu and Pounded Yam doesn't go without a delicious plate of soup.
On this page I would be listing several kinds of soups eaten in Nigeria, I hope to write an easy to follow soup recipes for making all known Nigerian soups and also include a video demonstration to cases that would not be properly illustrated with written words.
We have already made videos for most of the soups listed here. Just follow the link to the individual recipe pages to find the videos
Popular Nigerian Soups
I would be starting with the Nigerian popular soups and then delve into local soups that are eaten by the Specific Nigerian ethnic groups. Take the Igbo people for instance, There are lots of different foods that are reserved for just the Igbo people, Likewise the rest of Nigerian ethnic groups.
In Nigeria, egusi soup is likely the most popular Nigerian soup, simply because it is accepted by almost every Nigerian. Second, on this list is the edikaikong soup which has gained popularity because of its nutritional value and ease of preparation.
The Nigerian edikaikong soup is very rich in vitamins because it is made with different types of vegetables.
The third on my list of Nigerian soups would be ogbono soup. This is popularly called draw soup because of its stretchy ability.
Nigerian Obgono or Ogbolo soup which is third on my list of Nigerian popular soups is also easy to make and could be refrigerated for up to two weeks without losing its delicious quality or nutritional value.
The last on my list of Nigerian popular soups is bitter leaf soup. Nigerian bitter leaf soup is very popular and could be made in several ways by different ethnic groups.
Ofe onugbu (as the Igbo man would call it) is one of Nigeria's most delicious soup.
Below is the first list of Nigerian Popular soups, you can click to visit the main pages
1. Egusi Soup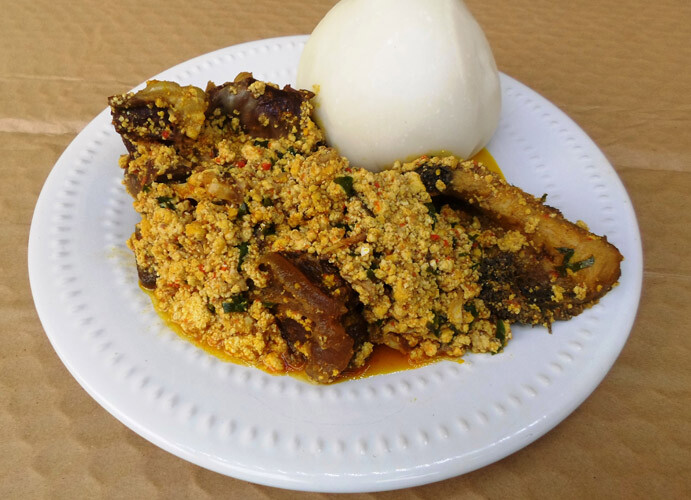 Here is how to make the most popular Nigerian soup, actually, there are two types of egusi soup recipes, you can learn how to make the two of them by clicking on the image above. You will also learn about all the ingredients used in making Nigerian egusi soup. Click For Egusi Soup Recipes
2. Edikaikong Soup
This soup is very easy to prepare, you will also learn a lot about making Nigerian edikaikong soup by watching the video that was embedded. You can click on the image above to learn more about making this delicious Nigerian soup. You will also learn why I prefer this soup above several others and why I advise against refrigerating over a week. Click For Edikaikong Soup

3. Bitter leaf soup – Ofe Onugbu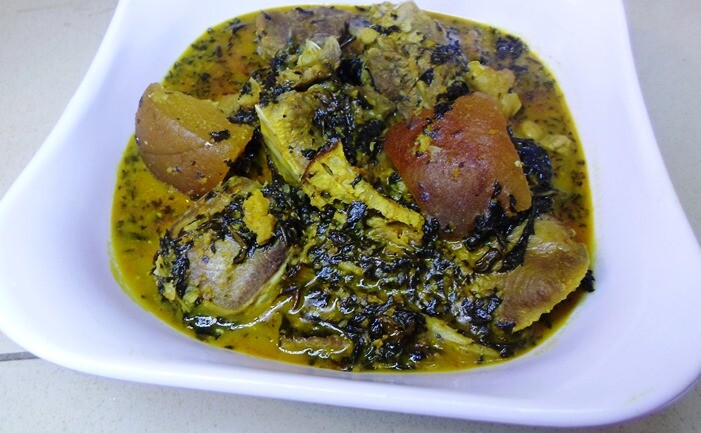 If you are looking to make Nigerian bitter leaf soup this page would guide you. I also included a cleanly made video. Learn why these soups fell into the list of Nigerian popular soups and all the ingredients used in the preparation process. Click the image above to visit the main page that deals more with making bitter leaf soups. Here For Bitter Leaf soup (ofe onugbu)
More Nigerian Soups
Here is my second list of Nigerian soups, both popular Nigerian soups and those eaten by Nigerian different ethnic groups. There are more than 400 different ethnic groups living in Nigeria, they all many soups with similar ingredients but with slightly different approaches.
Ogbono Soup
Nigerian Ogbono soup… also called draw soup is included in this list of Nigerian popular soups because it is easy to prepare. Also, ninety percent of Nigerians enjoy this delicious Nigerian soup.
River State Native Soup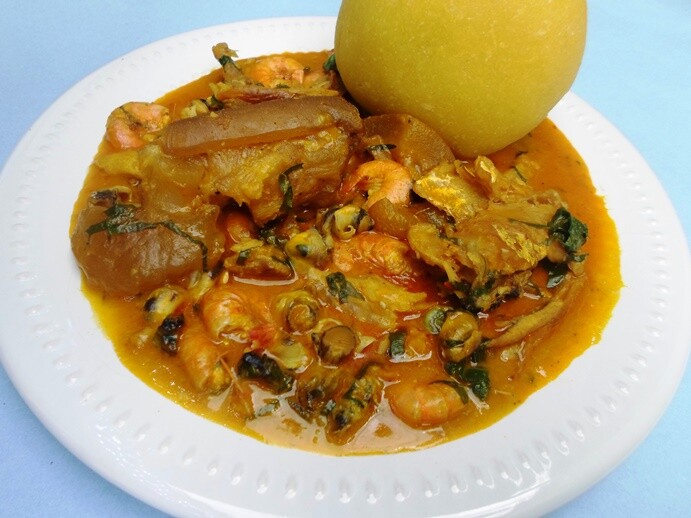 This is one of my favorite soups. River state native soup is native to the Ikwerres but loved and enjoyed by everybody in River state. The recipe shows you exactly how to make it.
Gbegiri Soup
There are just so many Yoruba foods, this article list some of them and also links to their individual recipe. You will also learn how to make gbegiri soup.
Yoruba Foods & Gbegiri Soup
Efo Riro Yoruba Soup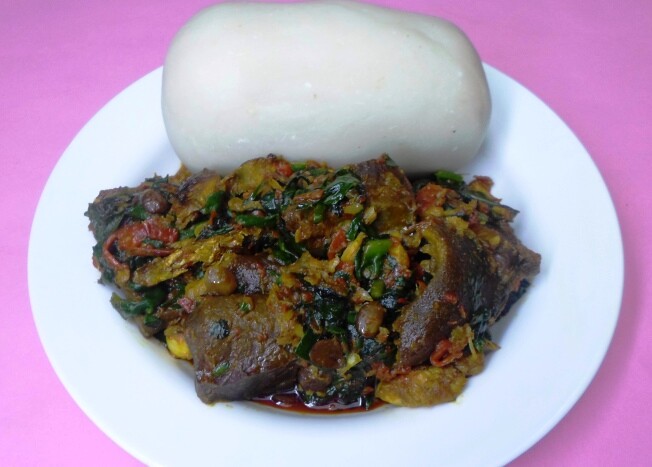 How To Make Okra Soup
Nsala Soup (White Soup)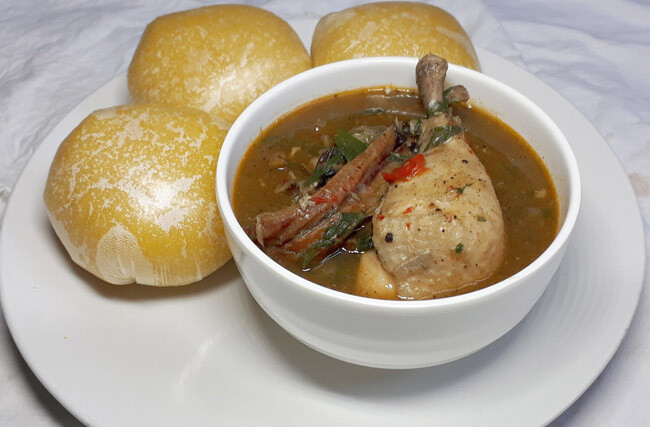 How To Make Afang Soup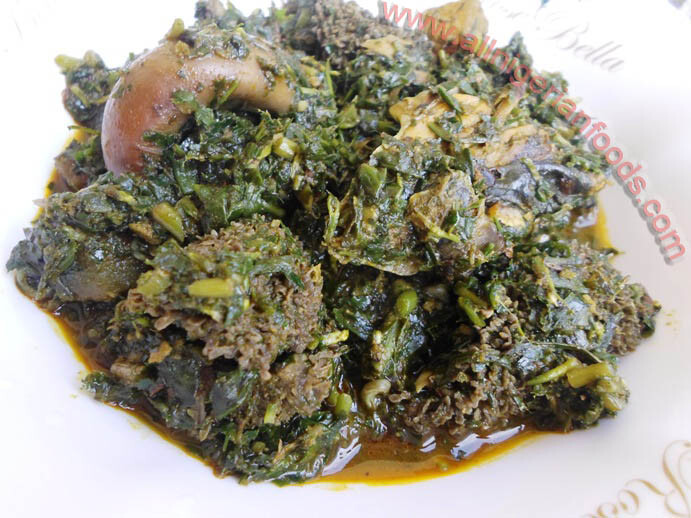 Delta Banga Soup and starch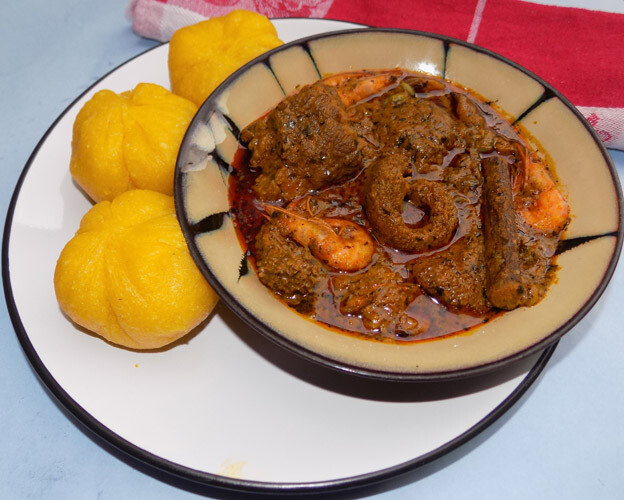 How To Make Ofe Owerri
Nigerian Eba and Soups
I remember telling you that soups in Nigeria are not served alone, they are served alongside other foods like eba, semo, fufu, and wheat. We have a general term for all of them – swallows.
Garri (eba) is unarguably the most popular swallow in Nigeria. Eba is always paired with soup. Find Garri Recipe and step by step instruction here – What is eba?
There are other Nigerian swallows like pounded yam and tuwo shinkafa, choices begin to differ as you move from one ethnic group to another.
Other Soups From Nigeria
These are just some of the popular Nigerian soups and how to make them. Most of them are just too easy. With others, you would need a little more practice. You will learn as you go. Welcome.
I made Egusi Soup With Catfish Today!
Subscribe Below to Receive My Free Weekly Recipes.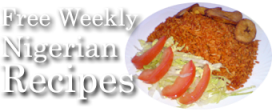 Video for Nigerian Soups
This video shows you some of the popular soups in Nigeria.
More soups to be added as they are discoverd.