Miyan Zogale (moringa soup) is another one of the popular Hausa soups. This soup is healthy because of the use of moringa leaves.

I suppos you must have heard the story behind the moringa leaves. They are very medicinal and a healthy choice of vegetables.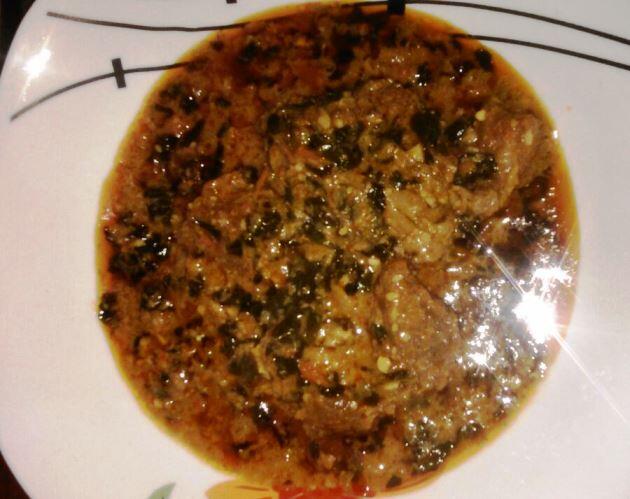 If you can't find moringa leaves, you can also use spinach or ugu (fluted pumpkin) alternatively. Miyan zogale, as well as most We serve Hausa soups with semo or tuwo shinkafa.
This soup is very easy to prepare, it can be made in under 60 minutes, provided the moringa leaves are already parboiled.
Moringa Leaves.
Moringa leaves can be hard sometimes and take up to 60 minutes of cooking before they go soft. Just add water and start cooking. You can drink the water after cooking. it is medicinal.
However, it all depends on the leaves. If the leaves are not from a matured tree, it may take just about 15-30 minutes to go soft.
Ingredients for Miyan Zogale
Serving: 6
Preparation time: 60 minutes
Ground dried groundnut (2 cups)
Parboiled moringa.
2 cups of ground groundnut.
2 teaspoon of daddawa
Ground crayfish (3 Tablespoons)
Beef (1kg)
Palm oil (150ml)
Ground tomato (400ml)
Seasonings
Maggi (1 cube)
Salt and pepper to taste.(Half cup)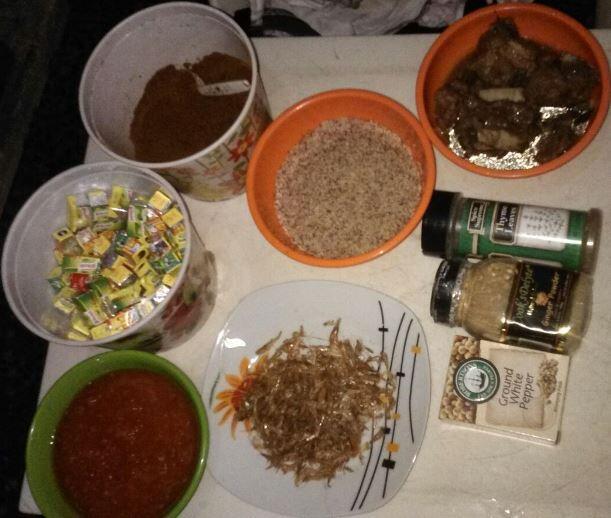 Preparation
You will see the ground groundnut in the orange bowl and tomatoes in the green bowl. What you are seeing in the other orange bowl is boiled meat.
The black thing in a container near the maggi is called daddawa in Hausa, our local maggi.
Daddawa is made from soybeans, sugar and some other ingredients.
It serves as a local sweetener for most Hausa foods.
These are groundnuts, they act as thickener for Miyan Zogale(moringa soup). Just ground as it is, you don't need to peel off the back or fry it.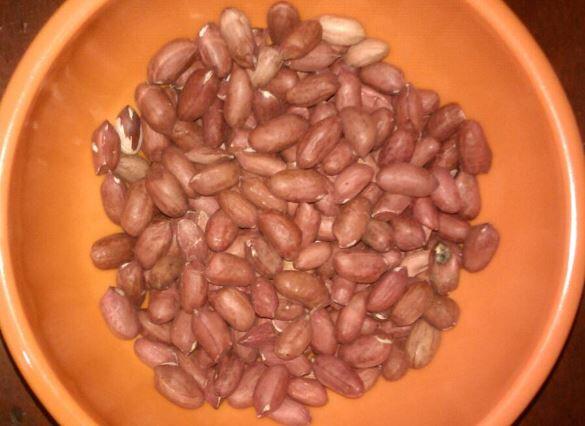 Step 1
Start by parboiling the meat. Use onions, a cube of maggi, a teaspoon of daddawa and a teaspoon of salt.
Step 2
Heat your red oil for about a minute. Add the ground tomatoes and allow to fry for up to 8 minutes. Remember to stir continuously, so you don't end up with burned tomatoes.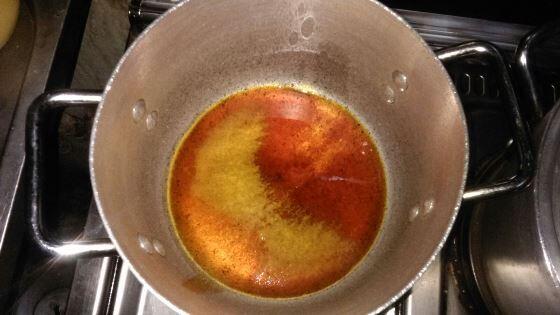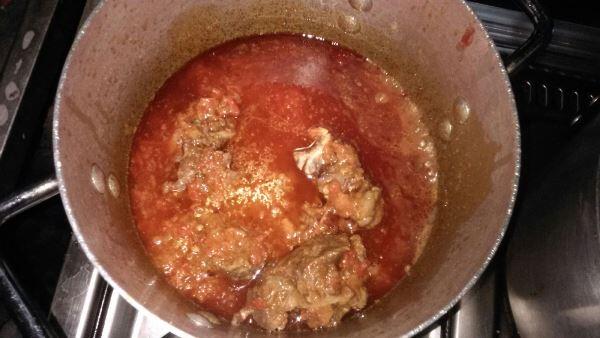 Step 3
Once I am done frying the tomatoes, I add the meat with the stock and allow to boil for up to 10mins.
Step 4
Add 3 cups of water and then add all the other ingredients except moringa and the groundnut.
Below parboiled moringa looks like.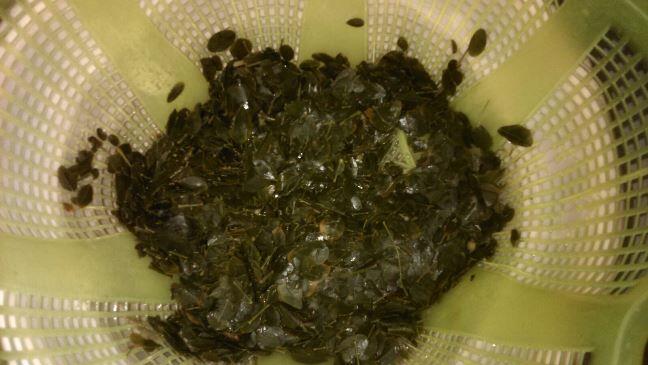 Step 5
When it boils for 10 mins, then add the groundnut but not much. Add and stir, the groundnut does the job of thickening the soup.
Observe before you add more.
Step 6
Allow it to cook for 20 mins when the groundnut is cooked you will see oil at the top of the soup. Then you can now add the moringa leaves. And allow simmering for 10 minutes.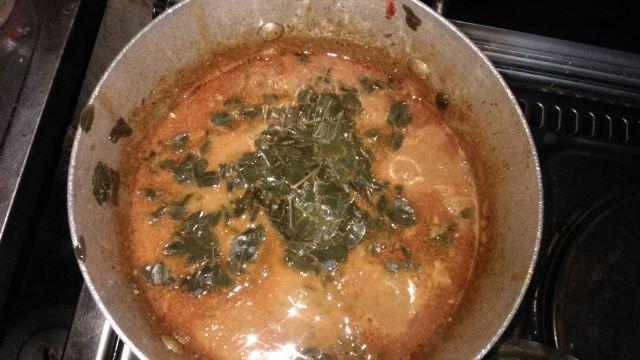 That is how to make Miyan Zogale(moringa soup). You can serve with tuwo shinkafa or semo.
Are you from Hausa? Send me your own Hausa Food recipe. This moringa soup recipe was sent by Mrs Koko. Please send your own through my private WhatsApp line – 08157668217. Thanks.
Learn Recipes for Other Hausa Foods
Please use the comment form below to discuss this recipe