Pounded yam is one of the many yam recipes in Nigeria. it is very delicious and also very popular. I like it best when it is served with egusi soup.
Most folks outside the shores of Nigeria are yet to completely grasp idea behind pounding yam. On this page I want to tell you everything you will need to know about this recipe as well as how to prepare pounded yam.
There are many Nigerians that can't do without pounded yam certainly because it is an integral part of the foods eaten in Nigeria, if you are new to Nigerian foods I am going to help you understand what is pounded yam with a very simple definition down the page.
Over the past few days I have focused more on different Nigerian yam recipes, I started by suggesting the different ways to turn a tuber of yam into a delicious meal.
I started with porridge yam and then delved into other recipes like pepper soup yam, How To Make Tomato Sauce for Yam as well as other tips and tricks for turning a tuber of yam into a delicious meal.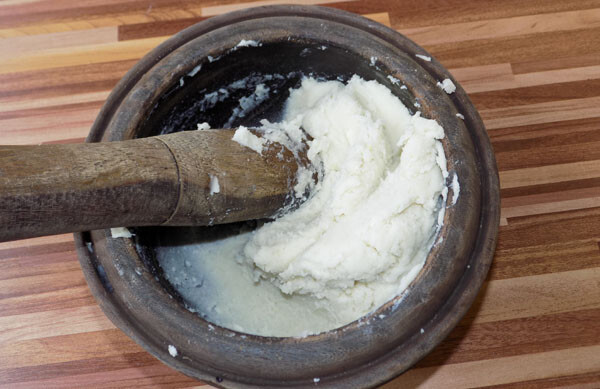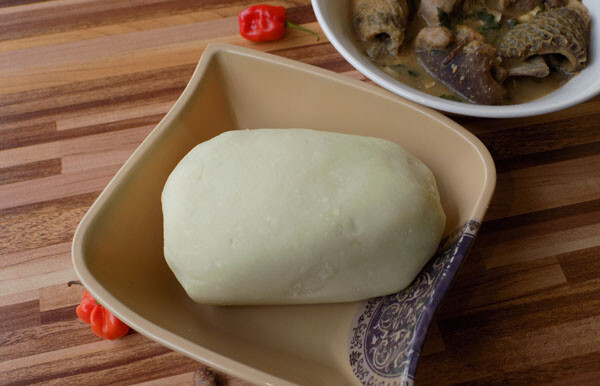 I have been making Nigerian foods for the past seventeen years, I have tried several known recipes and even created a few recipes by myself many of which I have made public either via article on this site, my YouTube channel or my Free Weekly Newsletters
If you are looking to make delicious Nigerian foods, you are surely at the best place in the world, there is no other place you get a complete resource for making all known Nigerian foods, I have also written about foods eaten by different Nigerian tribe as well as other Delicious Nigeria Cuisines
Let's commence with the topic of the day – I have received lots of questions about how to prepare pounded yam but like I promised initially I am going to help you to understand this topic first in case you are new to Nigerian foods.
Pounded yam in a simple definition is simply boiled white yam that has undergone the process of pounding, there are other simple ways to achieve this recipe, people have been able to synthesis the process and taken away the "pounding", they have been able to produce yam flour that takes about ten minutes of stirring overheat to produce pounded yam.
That is just one way to prepare this food even though most people stick with the old traditional way of pounding boiled yam, at least you will be very sure that you are dealing with 100% pure yam. Beside it is a lot cheaper if you decide to pound the yam yourself instead of buying packed yam flour.
To prepare pounded yam you would need
Tubers of yam
Mortar
Pestle
Cooking pot
Water
A kitchen Knife
If you have all the above-listed items already then we are ready for the preparation of pounded yam.
Go ahead and peel off the brown outer layer of the yam, slice and wash the white part with lots of clean water. Transfer into a cooking pot and start cooking with just water. Be sure that the sliced yams are almost completely submerged in water.
Cook for ten to fifteen minutes then check to see if the yams are soft enough for pounding, you can check with a kitchen fork by piercing. Once the yams are soft enough for pounding you are ready for the pounding part. Be sure that the water is not completely dried because you will need it while pounding the yam.
Sometimes the yam get very strong during pounding that you will need to add a little water while pounding, you can use ordinary water but the water left after cooking the yam is most suitable.
Pick with a fork and transfer into a mortar then go ahead and pound with a pestle, pound until the yam are seedless and can easily be molded, you can add water and pound until you have a smooth soft pounded yam.
You need to know that the yam used for the preparation of pounded yam must have stayed for at least three months on the surface, we don't use newly harvested yams for the preparation of pounded.
Pounded yam in Nigerian is not eaten alone but served with any of the numerous Nigerian soups, it goes best with egusi or bitter leaf soup. and it can be substituted with eba, semo or fufu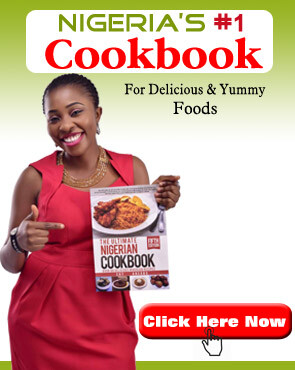 I am yet to figure out a way to preserve this food over twenty-four hours. So just pound only what you can consume within 12 hours
Subscribe Below to Receive My Free Weekly Recipes.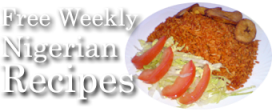 Compare Other Delicious Yam Recipes With Pounded Yam
Learn how to make eba, They are closely related.
Please drop a comment below, thanks