Bread can be made in more than one way. I have seen over 10 different bread recipes, but most of them use the same basic ingredients. I promised we would try a couple of them in the next 30 days, so we would start with this simple bread.
What I have listed below are the basic ingredients for bread. The video below will show you more.
Half cup of sugar
3 cups of flour
2 spoons of yeast
2 spoons of veg oil
Half cup of milk
Half Teaspoon of salt
One cup of water
one egg (optional)
One Spoon of Butter
To answer one of the most recurrent questions of all time, I will start by elaborating more on measurements. Below are my measuring set. I purchased them for just about a dollar (400 Naira). You will find them where you buy flour (cake stuff shop).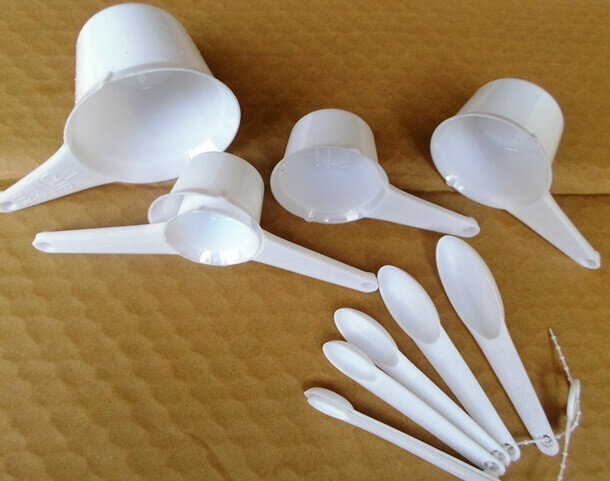 Below is the video.
See the video below, I think it is detailed enough, if you have any question or contribution about this recipe or baking in general, please use the comment form below.
If you have any question about homemade bread, please use the comment box below, and I will get back to you. Thanks.

What is Eba Prev post
Detoxifying With Aloe Vera Next post