This video shows you how I made a simple Nigerian dessert recipe, goat meat barbecue. It is actually one of the very many desserts eaten in Nigerian. it was served alongside Nigerian fried rice but can also be eaten alone with perhaps a bottle of your favorite drink.
The video explains how to make this dessert the simple way. The ingredients used are very easy to find; Onions, fresh tomatoes maggi or knorr cubes then salt and pepper to taste. Read More Here about Goat Meat Barbecue in Nigeria
This is served in most Nigerian restaurants and hotels
On this page you will learn to make different Nigerian dessert recipes, all the desserts eaten in Nigeria. There is a whole lot of them but I think I am going to start with the very popular ones and then delve into the simple and easy to make dessert.
You will also learn to make Nigerian pepper soups, both the fish and meat peppersoup. Nigerian pepperoup is actually the most popular of all known desserts in Nigeria. You can make it out of any edible meat found in Nigeria. We have cow tail, goat meat, beef and assorted meat peppersoup. Then the catfish recipes.
I will try to compile a very long list that would be easy to read and simple to understand, isn't that the main reason why I started this site? I just wanted to share my knowledge about all known Nigerian foods with ease. Most folks complain about their inability to identify some of Nigerian food ingredients, especially those that live outside Nigeria; I hope to also provide a solution to this.
We are seriously working to provide you with the best guide on making all foods and desserts eaten in Nigeria
Here is the first list of Nigerian popular desserts, click on the image to visit the main page
What do you know about Nigerian Nkwobi, I fell in love with this very popular delicacy the very first minute I had my first bite, It is very easy to make and you will learn about all the ingredients used and also why this desserts is quite popular from the main page
Nigerian Nkwobi
Another popular desserts is the African salad (abacha), this desserts is native to the Igbo tribes of Nigeria, You can learn everything about "abacha", as well as all the ingredients used in the preparation process by clicking the link below or the image above.
African Salads
Moi moi is the third on my list of Nigeria popular desserts, The making of this dessert is often a little bit complicating but I will try as much as possible to provide a detailed guide on the main page. Click the image above read more about beans pudding or the button below
Moi Moi Nigeria
Here I made peppersoup with assorted meat, like I have already stated, assorted meat in Nigerian is referred to the meats from different parts of a cow or goat, from the intestine to the liver, kidney and the red meat. You will also see the video on making peppersoup –
Meat Peppersoup
Here are popular and easy Nigerian desserts recipes that you've probably never heard about
Like I said initially, there are several kind of desserts eaten in Nigerian, most of which I am yet to learn about. There are over a hundred different tribe, hence the reason we have a wild variety of foods eaten in Nigeria.
I want to talk about simple to make desserts in Nigeria, the likes of bons, meat-pies, pancakes, bolle, puff-puff, several of which could be made in less than thirty minute or one hour but that is just dependent on lots of other factors.
You can also learn to make Nigerian cakes, I have tried different Nigerian cake recipes but would likely talk about butter cake here as my number one Nigerian cake recipe.
We are working on a comprehensive video on making Nigerian cakes and I believe you are definitely gonna love it. Cake making is a little bit complicating, some of the ingredients need to be used with caution because it is easy to mess up a good cake with just a little over what is needed of a particular ingredients
I like lots of Nigerian desserts, my fridge is often stock with lots of them.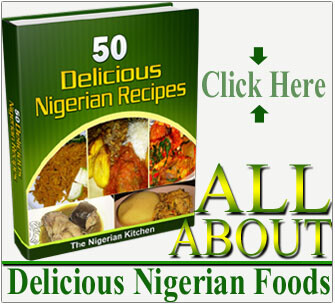 Other Nigerian delicious foods
My favorite Nigerian (Igbo) recipe
African Breadfruit Ukwa
Tea and bread – My favorite
Nigerian breakfast Recipe
Nigerian foods Fried rice –
Nigerian Dessert Recipe
A comprehensive list of
All Nigerian soups
Related Pages
Recommended Cookbook @ 45% Off Today!!!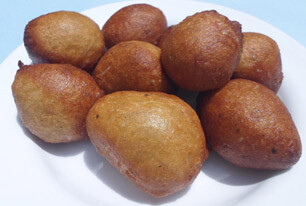 Puff Puff – My Recipe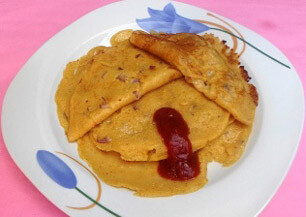 My Delicious Pancakes

Delicious Chin Chin