Yam peppersoup is one of the easiest to make Nigerian yam recipe. If you have a tuber of yam in your kitchen but lack idea as to what to make out of it, this delicacy Well, over the past few days I have been talking about different Nigerian yam recipes and here I want to talk about one of my favorite ways to eat yam
Try yam peppersoup, The only high side effect to this delicious recipe is that it is more expensive than alternative recipes.
The beautiful thing about Nigerian food is the fact that there are different ways to make a particular recipe, whether you have a very high budget or no budget at all, you will always end up with a very nice delicious looking meal.
This yam recipe is best prepared with catfish – fresh catfish, It is possible to use the dried cat fish but I really don't fancy the end product, obviously because I have had enough of it *winks*.
I made a delicious plate of yam plus cat fish peppersoup and also included the video. There are several ways to prepare this recipe. It is possible to cook them all together in one pot or you can prepare just white yam separately in a pot and then prepare the catfish peppersoup in another pot and then serve together.
I took the second procedure.
Below are the ingredients for making yam peppersoup, some of them are basic ingredients while the rest are optional. I used this quantity of ingredients to prepare just a half tuber of yam about 1kg in weight and 1kg of fresh catfish. You are free to increase or decrease the ingredients depending on the number of persons you are looking to feed.
This would serve about 4 persons.
Half KG of sliced yam
1 KG Of fresh catfish (point and kill)
A cup of crayfish
Utazi Leaves
Scent leaves
Onions (1 big bulb)
Uziza Leaves (optional)
Maggi Cubes (2 cubes)
Kitchen glory (beef seasoning; half sachet)
Lion peppersoup spice (half satchet)
Salt and Pepper to taste.
You can buy both lion pepper soup spice and kitchen glory from any food market in Nigeria.
Kitchen glory is a popular Nigerian spice used in par boiling meat but for some reason, it gives me a very pleasant taste when used for pepper soup. I also used other ingredients you probably know nothing about – Lion pepper soup spice, all of which could be bought from that food store beside your house.
How to make Yam peppersoup in Nigerian – A popular Nigerian Yam Recipe.
Like I said initially, I boiled the yam separately and also prepared the catfish pepper soup in another pot and served them together. It is one of the most preferred way to prepare 'ji mmiri oku', that is the Igbo name for this delicious recipe.
The major part to making this delicious evening dessert is the preparation part, you need to wash the catfish thoroughly with hot water to remove the slimy outer layer, this is very important. I discovered that most people wash catfish with just cold water and throw them into the cooking pot, try washing with hot water to see the difference. Please don't use boiled water, use water at 70 to 80 degree Celsiuss.
That is close to boiling point.
Wash thoroughly, also wash and slice the onions, scent leaves, utazi leaves and prepare other ingredients. I used a mortar and pestle to pound the crayfish and fresh pepper together. If you watch the video below you will get a visual explanation of everything that is written here.
I made the video specifically for catfish pepper soup but it sure gives a clear illustration of what you are supposed to do. Let's proceed…
Transfer the washed catfish into a cooking pot and start cooking with water that is enough to submerge all parts of the fish. It is advisable to cook with a small pot that bring the fish parts very close to one another, this will also enhance even distribution of ingredients.
Allow to boil before adding a cube of maggi, salt and the ground pepper/crayfish. Make sure the ingredients are not suspended at the top. Catfish takes about ten to fifteen minutes to cook so you need to add the ingredients early enough.
Add the lion peppersoup spice and 'kitchen glory' if you have it or any other ingredients of your choice. Also add the sliced utazi and scent leaves, you can use the dried utazi if you can't find the fresh one.
Finally, add the onions and cover to cook for the next seven to ten minutes. You just made a delicious pot of catfish pepper soup, taste for salt, maggi and pepper.
Then you need to serve with the white cooked yam. I guess you can prepare white yam.
Subscribe Below to Receive My Free Weekly Recipes.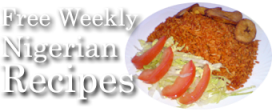 Compare Yam Peppersoup and Other Yam Recipes
Learn To Make Cat Fish Peppersoup
I Made a Delicious Pot of Vegetable/Tomato Sauce for Yam